Exclusive
Janice Dickinson Defends John Travolta: If Some Queens Took Something The Wrong Way, That's Their Fault!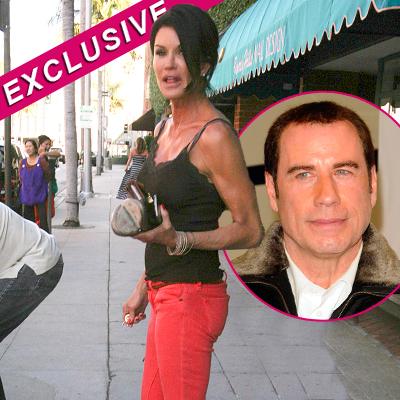 Article continues below advertisement
As RadarOnline.com previously reported, Travolta and his former pilot, Doug Gotterba, were lovers in the 1980s, according to the Pulp Fiction star's former secretary and Gotterba's ex-boyfriend.
Joan Edwards was Travolta's secretary from 1978 to 1994 and is the first ex-employee to publicly say the actor is gay.
"I did everything for him, including taking care of his personal and professional schedules. Of course I knew he was gay. It never bothered me," she is quoted as telling the National Enquirer.
The claim comes hot on the heels of several masseurs accusing Travolta of unwanted sexual advances and harassment.
However, Janice is defending her long-time friend, telling RadarOnline.com, "If some queens took something the wrong way in a massage parlor then that's their f*cking fault!"
The stunning Janice said that she has been friends with Travolta for years.
"I am not outing him," she said when told about Carrie Fisher saying everyone knows Travolta is gay, and sang his praises instead.
Article continues below advertisement