Exclusive
John Travolta Sex Accuser's Lawyer Says His Client Is Willing To Settle; For $250k!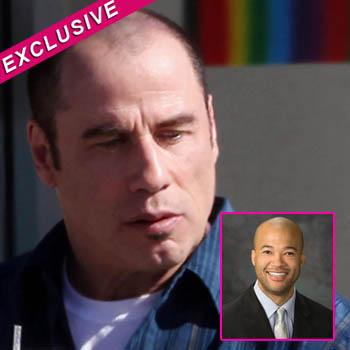 Article continues below advertisement
"My client will settle for $250k to make this go away quickly and without having any further action being taken in this case," Okorocha tells RadarOnline.com exclusively. "My client wants his life back and for that to happen at this point we would be willing to accept a settlement. I have been speaking with Marty Singer about establishing the ground rules for arbitration/mediation in this case. We haven't agreed on anything yet, or which private judge will hear the case. I want it to be one judge, Marty Singer would like more than one judge. These are sticking points that we can work out if this case doesn't settle. I haven't discussed any settlement figures with Marty yet but I anticipate we will be having those discussions very soon.
Article continues below advertisement
"Look my client is a very tall man, weighs about 300 pounds and is also a personal trainer so a private judge could absolutely look at him and wonder how much in damages he really suffered. If this could settle quickly, well, obviously, that would be the best result for all parties involved," Okorocha says.
The first man who filed a sexual assault lawsuit against Travolta was dropped by Okorocha Friday. As RadarOnline.com exclusively reported, the man admitted he was wrong about the date of the alleged attack.