Be Careful What You Wish For! The Tragedy Of Past Lottery Winners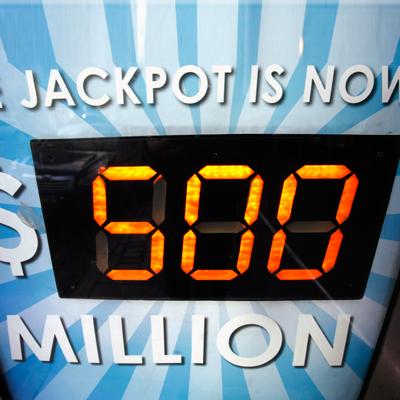 By Jen Heger - Radar Assistant Managing Editor
With the Mega Millions lottery jackpot at an estimated $640 million, wanna-be winners should be warned that with all that money they could end up bankrupt, or even worse, murdered for their new found fortune, as RadarOnline.com has discovered.
In 1996, Jeffrey Dampier and his wife won $20 million in the Illinois lottery, and they used the money to buy his extended family houses and he founded a gourmet popcorn company in Tampa Florida. Dampier employed members of his family in the thriving business. In 2005, Dampier went to visit his sister-in-law, Victoria Jackson and her boyfriend, Nathaniel Jackson (not related) who claimed they had car problems. But, the sister-in-law and boyfriend pulled out a gun and kidnapped Dampier and then killed him. They were both convicted of murder and are now serving life sentences in prison.
Article continues below advertisement
Evelyn Adams won the New Jersey lottery-- TWICE! But, she is now living in a trailer park and is broke. Adams won a total of $5.4 million in winnings in 1985 and 1986. She blew all of her money on gambling in Atlantic City though and on elaborate shopping sprees. "Everybody wanted my money. Everybody had their hand out. I never learned one simple word in the English language -- 'No.' I wish I had the chance to do it all over again. I'd be much smarter about it now," a forlorn Adams subsequently revealed.
Jack Whittaker won the Powerball lottery in West Virginia in 2002, and collected a whopping $315 million, but was arrested for DUI shortly after collecting his lump sum payment of $114 million. Just a few months later, Whittaker claimed that thieves broke into his car and stole a briefcase containing $545k he carried around in cash with him at all times -- well because he could. Tragedy struck again later that year, when Jack's granddaughter died of an apparent drug overdose.
Article continues below advertisement
William Post won $16.2 million in the Pennsylvania Lottery in 1988. His ex-girlfriend sued him for half the winnings and won. Post's brother allegedly hired a hit man to kill him in hopes that he would inherit the winnings. Just a year after winning, Post had lost all of his money and was a a million dollars in debt. Post now lives on food stamps.
Texas minister Billy Bob Harrell won $31 million in the Texas lottery in 1997. Billy Bob bought a ranch, six mansions and new cars. Friends & family he hadn't heard from in years hounded him for money and he was unable to ever say no. Billy Bob and his wife divorced, he sunk into a deep depression and unable to cope with the stress from winning the lottery, he committed suicide.