81 Year Old Woman Wins $336M Powerball Lottery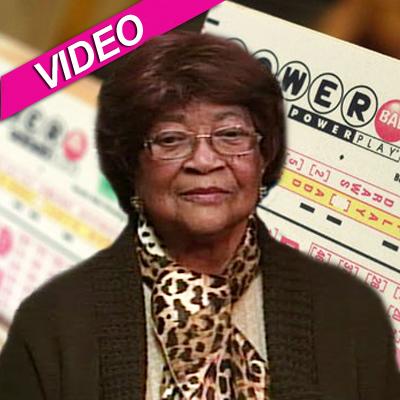 By Amber Goodhand - RadarOnline.com Reporter
An 81-year-old Rhode Island resident is the winner of a $336.4 million Powerball lottery.
Louise White, of Newport, bought her winning ticket from Stop & Shop and it's the largest jackpot ever won in the small state and the third largest in the history of all Powerball lotteries.
"I want to say that I'm very happy and I'm very proud," the spry woman said.
"This will make my family very happy. We are truly blessed. Thank you."
Article continues below advertisement
According to a spokesperson at Stop & Shop, White and her family are frequent and valued customers — and White will be putting the money in a "Rainbow Sherbert Trust," named after the ice cream she bought when she bought the winning ticket.
Instead of 30 annual payments made over 29 years, White chose to take the lump sum payment of $210 million and she will end up paying roughly $12.6 million in state taxes and $73.5 million, leaving her with a whopping $123.9 million.