Connecticut Confusion: Did 3 Bankers Really Win $245M Powerball?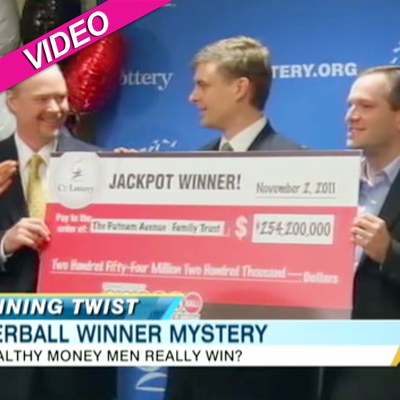 A day after three wealth asset managers -- Gregg Skidmore, Brandon Lacoff and Tim Davidson -- claimed a $254 million Powerball jackpot in Connecticut, a friend of one of the men says the bankers are covering for the true winner, who wants to stay anonymous.
Tom Gladstone, a pal of one of the Belpointe Asset Management firm bankers, told ABC News the bankers were looking "to protect their client" from the scrutiny lotto winners are subjected to.
Article continues below advertisement
Gladstone, a Greenwich resident, said the real winner likely will not ante most of the money to charity, as the bankers had claimed they would at a news conference announcing their win.
The ticket was purchased at a BP Station on Shippan Point in Stamford, CT. and the winning series of numbers -- 12-14-34-39-46 -- came from a quick pick.
Watch the video on RadarOnline.com
According to Connecticut law, the name, city and town of the Powerball grand prize winner must be disclosed.