American Soldier To Be Charged With 17 Counts Of Murder In Afghan Massacre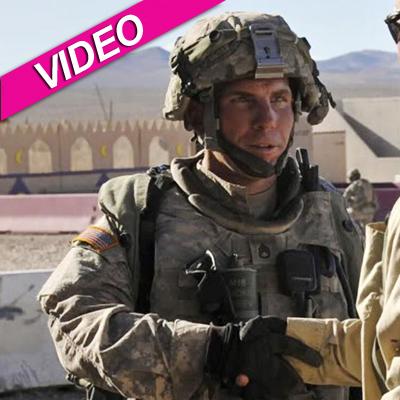 Article continues below advertisement
The 38-year-old from Norwood, Ohio, has been in military custody since he surrendered following what U.S. officials described as a rampage on March 11 through villages in Kandahar province in which he allegedly shot, stabbed and set fire to men, women and children.
The charges will be formally filed on Friday, and the fact that there is 17 counts leads to speculation that there has been an additional death, reported CNN.com. But Afghan government officials in Kabul said the death toll remains officially at 16.
Despite the public outrage over the killings, Bales' lawyer has warned that the case is going to be very hard to prove for the prosecution.
"They have no murder scene, no forensics," attorney John Henry Browne revealed. "I'm going to make them prove every claim.
According to Islamic tradition, the bodies were all buried immediately after the massacre so there were no autopsies performed, and the defendant himself has failed to give much insight into actions.
Article continues below advertisement
"He has some memories about what happened before the alleged event and some memories after the alleged event and some windows here and there into things, but he really doesn't have any memory," said Browne. "He's kind of in shock."
He is claiming that his client was suffering from the effects of the horrifying scenes he had witnessed in the warzone, explaining: "Just seeing people blown apart ... picking up body parts, putting them in bags.
"You know, a lot of servicemen go through that and don't have incidents alleged like this, but it's pretty horrific. We do know he had a concussive head injury, which is serious. We also know it was not treated for a variety of reasons."
However, Bales was far from a model citizen before he enlisted in the army shortly after 9/11, with one Ohio couple who knew him claiming that he conned them out of their life savings and left them broke, reported RadarOnline.com.
Article continues below advertisement