Exclusive
Prosecutors Subpoena Trayvon Martin's Girlfriend To Appear In Front Of Grand Jury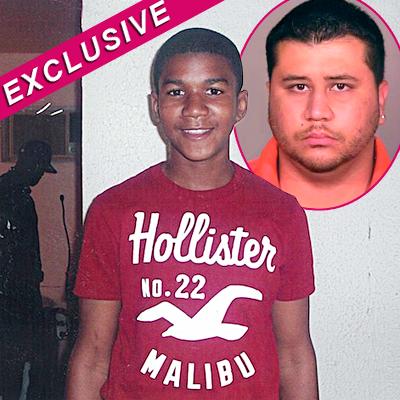 By Jen Heger - RadarOnline.com Assistant Managing Editor
The Florida State Attorney's Office has prepared a subpoena for Trayvon Martin's girlfriend, who was on the phone with him in the moments before the unarmed African American teen was shot and killed by George Zimmerman, to appear in front a grand jury that will be impaneled on April 10, to determine if the neighborhood watch captain should be charged with murder, RadarOnline.com is exclusively reporting.
Article continues below advertisement
As we previously reported, Martin was gunned down by the neighborhood watch vigilante who had called 911 to report that the teenager was acting suspicious. Even though the 911 dispatcher told Zimmerman not to pursue Martin, he defied what he was told and says he subsequently shot the young boy in self defense.
Local law enforcement in Sanford, Florida declared there wasn't enough evidence to charge Zimmerman with a crime, but the Florida State Attorney's Office announced that a grand jury would ultimately decide if he should face criminal charges. The FBI and the United States Justice Department has also launched separate investigations.
The 17-year-old was on the phone with his girlfriend as Zimmerman began to follow him, and because she is a minor, RadarOnline.com isn't disclosing her name. The Sanford Police Department never questioned Trayvon's girlfriend, even though her parents contacted the cops to tell them she wanted to come in for a sit down interview.
"Trayvon's girlfriend has been told that the Florida State Attorney's Office has prepared a subpoena for her to appear in front of the grand jury. She has hired a lawyer to advise her and make sure that her rights are protected. Her attorney has told prosecutors that she is ready to appear and is looking forward to telling the grand jury what really happened on February 26," a source close to the situation tells RadarOnline.com.
MORE ON:
Celebrity Justice
Article continues below advertisement
Zimmerman called 911 46 times in 2011, according to records released by the Sanford Police Department. Not one of those calls resulted in an arrest or further action being needed by police.
Sanford Police Chief Bill Lee Jr. temporarily stepped down from his position Thursday, after he came under fire for not arresting Zimmerman. "My role as the leader of this agency has become a distraction from the investigation. It is apparent that my involvement in this matter is overshadowing the process," Lee said in a statement. "Therefore, I have come to the decision that I must temporarily relieve myself from the position as police chief for the city of Sanford. I do this in the hopes of restoring some semblance of calm to a city which has been in turmoil for several weeks."