Jaycee Dugard's Abductors Indicted By Grand Jury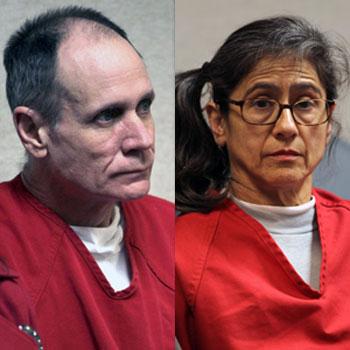 Phillip and Nancy Garrido, the couple accused of kidnapping and raping Jaycee Dugard, have been indicted by an El Dorado County grand jury on 18 charges plus multiple special allegations on Friday.
READ THE INDICTMENT:
The indictment charges the couple with three counts of kidnapping, six counts of rape, seven counts of forced lewd acts upon a child and one count of false imprisonment by violence and one count of possession or control of child pornography.
Article continues below advertisement
Phillip Garrido has yet to be formally charged, pending an evaluation of his mental competency. The indictment is expected to allow the case against Nancy Garrido to proceed to trial.
The indictment was filed on Sept. 21 and replaces the El Dorado County district attorney's original 29-count criminal complaint filed against the Garridos.
SHOCKING PHOTOS: See Inside The Home Of Phillip And Nancy Garrido
Article continues below advertisement
The Garridos were arrested on Aug. 26, 2009. They are alleged to have abducted the then 11-year-old Dugard off a street near her South Lake Tahoe neighborhood on June 10, 1991, and kept her in a backyard encampment at their Antioch home the next 18 years.
The grand jury indictment means prosecutors will bypass the preliminary hearing and that Dugard likely won't have to testify until the trial.