Another Air Show Crash! Pilot Killed In West Virginia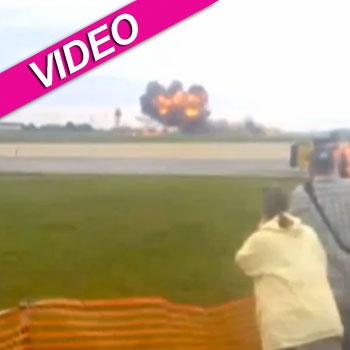 Just 24 hours after the horrifying air show disaster in Reno, a pilot was killed at a similar show in West Virginia.
Jack Mangan was piloting his T-28 fixed wing plane, built in 1958, when it plunged to the ground in front of thousands of shocked spectators.
He was part of the T-28 Warbird Aerobatic Formation Demonstration Team that annually appeared in numerous shows around the country.
Article continues below advertisement
Because the accident happened quite a distance away from the crowd, fortunately no spectators were injured.
The news is far worse coming out of Reno.
As RadarOnline.com previously reported, a well-known Hollywood stunt pilot, Jimmy Leeward, lost control of his historic aircraft at the famed Reno air show and crashed directly into the crowd late Friday.
The death toll in that disaster has now reached nine.