Lesbian Partner Of Indiana Stage Collapse Victim Files First Lawsuit In Tragedy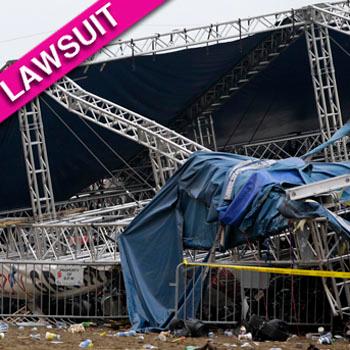 As families of the victims of the stage collapse at the Indiana State Fair are still struggling to come to terms with the tragedy, others are preparing to fight back in court.
The first lawsuits were filed Friday by a Northwest Indiana law firm seeking tens of millions of dollars from the handful of companies that hosted the Sugarland concert at the Hoosier Lottery Grandstand, reports IndyStar.com.
Article continues below advertisement
The initial multimillion dollar lawsuits are on the behalf of Janeen Beth Urschel, 49, of Wanatah, Indiana, whose partner of ten years, Tammy VanDam, 42, was killed in the collapse as the couple attended the concert together.
Attorney Kenneth J. Allen explained that the filings are just a drop in the ocean in what will become an increasingly complex legal case.
"This was a terrible tragedy that could and should have been prevented. The responsible parties must be held to account," said Allen.
The attorney is seeking $50 million for VanDam's estate and $10 million plus punitive damages for Urschel from the numerous companies involved in the concert, which included Mid-America Sound Corp. of Greenfield, which owns the stage rigging structure; Live 360 Group, the show's Indianapolis-based booker; and Live Nation Entertainment, owner of Ticketmaster.
Along with lawsuits filed Friday, Allen also plans in the near future to challenge Indiana law's lack of recognition of a same-sex partner as a beneficiary under its wrongful-death law, and seek damages from the state for the victim's 17-year-old daughter.
Article continues below advertisement