Hollywood Stunt Pilot And Two Others Killed In Reno Air Show Crash, 58 Injured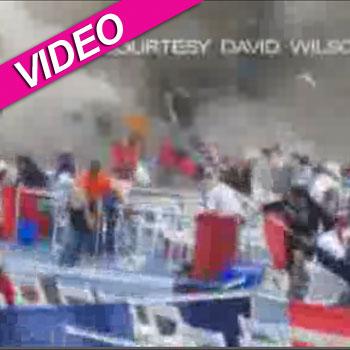 A horrific crash at the famed Reno air show killed three and injured at least 58 spectators.
Veteran Hollywood stunt pilot Jimmy Leeward, 74, was flying his World War II racing plane, a P-51 Mustang, when something went terribly wrong.
The plane literally nosedived into the crowd, sending thousands running in all directions.
"As I saw the plane coming directly at us, I dove," said Nick Sorrentino, 19, who was in the stands when the plane hit.
Article continues below advertisement
"It was mass chaos. People running. People on the ground. Body parts all over the ground," he told The Los Angeles Times.
Leeward, who was one of the three fatalities, lives in Florida, and was one of the country's most popular air show pilots.
He flew in the movies Tuskeegee Airmen, Smokey and the Bandit Part 3, Dragonfly, and the 2010 Amelia Earhart biopic Amelia starring Hilary Swank.
Investigators are now on the scene trying to figure out exactly what caused the tragedy.