DUI Millionaire Manslaughter Trial Closes With Arguments Over 'Mind Erasers And Irish Car Bombs'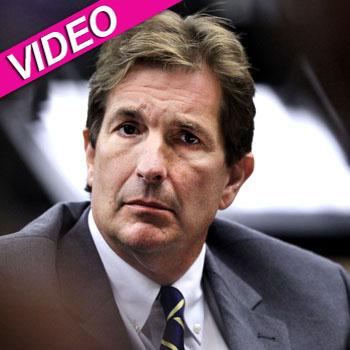 By Debbie Emery - RadarOnline.com Reporter
Both prosecution and defense attorneys rested their cases in the DUI manslaughter trial of John Goodman Thursday and left the fate of the multi-millionaire in the hands of the Palm Beach, Florida jury.
"The defendant was impaired, the defendant was speeding, the defendant ran a stop sign, the defendant probably unintentionally had too much to drink that night," prosecutor Sherri Collins said in her closing arguments, reported ABCNews.com. "And when the crash happened, did he go around and look at the front of the car to see what he hit or to the canal that was three feet away? No, he headed south."
Article continues below advertisement
The hot topic throughout the trial has been exactly how much booze was knocked back by the business mogul, who denied drinking potent Mind Erasers and Irish Car Bomb cocktails at a polo party before the crash.
"At the White Horse Tavern, there are five eyewitnesses. The eyewitnesses unanimously say John Goodman had one drink. Unanimously," defense attorney Roy Black said, claiming that hurting from the crash, his client staggered to a nearby barn where he found some alcohol which he then drank to ease the pain, in a bizarre explanation as to why investigator reports suggest that Goodman could have had 16 to 18 drinks in his system.
Article continues below advertisement
"There's no doubt this case is a tragedy, that a young man lost his life," said Black. "This is a sad thing. We all recognize that, but we're not here to compound that tragedy with another one. This is a horrible accident, but this is not a crime."
In her rebuttal, prosecutor Ellen Roberts argued that Goodman must be held accountable for the 23-year-old student's death.
"The state has shown you beyond a reasonable doubt that he drove under the influence of alcohol, he plowed through that stop sign, pushed that little car into the canal and let that boy drown and ran away," Roberts said.
The jury will resume deliberations on Friday.
Watch a clip of ABC's trial coverage below: