DUI Millionaire Manslaughter Trial: Star Polo Player 'Nacho' Testifies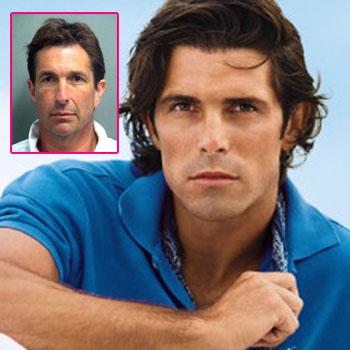 By Debbie Emery - Radar Reporter
The DUI manslaughter trial for the multi-millionaire who adopted his girlfriend got a dose of star power when polo champion and Ralph Lauren spokesmodel Ignacio "Nacho" Figueras took the stand on Friday.
The longtime friend of John Goodman testified that he saw the defendant on the February 2010 night that he crashed into Scott Wilson's car, while driving at more than twice the legal limit, and pushed it into a canal, where the 23-year-old was left to drown.
Article continues below advertisement
"I've known him many years. I have played on Mr. Goodman's teams," Figueras told the Palm Beach, Florida court. "I consider myself his friend."
As RadarOnline.com previously reported, following his DUI arrest, Goodman, 48, adopted his longtime girlfriend Heather Laruso Hutchins, as his daughter, which is seen by many as a move to protect his $300 million fortune in preparation for a wrongful death civil lawsuit brought against him by Wilson's parents, William and Lili.
Nacho and Goodman were both at the Playing for Pedro charity event at the White Horse Tavern on that fateful night, where the polo player even worked as a celebrity bartender but didn't recall serving his pal any drinks, reported ABCNews.com,
"He looked fine. When he said he was leaving, I walked with him to the door," said Figueras, who testified that he did not smell any alcohol on the business mogul.
Article continues below advertisement
As previously reported, after Goodman left the party, he ran a stop sign – which his attorney claims was due to a malfunction with his Bentley – and smashed into Wilson's Hyundai, then he fled the scene of the crash and called his girlfriend before dialing 911 an hour later.
Goodman has pleaded not guilty and faces up to 30 years in prison if convicted.
RELATED STORIES:
DUI Millionaire's 'Adopted Daughter' Testifies In Manslaughter Trial