Manslaughter Trial Begins For Millionaire Who Adopted His 42-Year-Old Girlfriend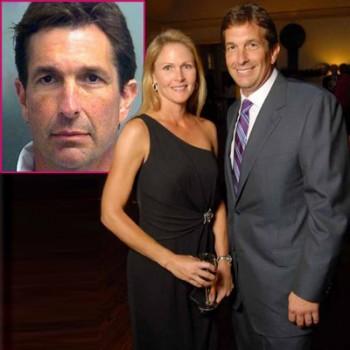 By Debbie Emery - RadarOnline.com Reporter
Multi-millionaire and DUI defendant John Goodman will be spending a lot of time in court over the coming weeks.
After legally adopting his 42-year-old girlfriend in January in a move many believe was to protect his assets, the 48-year-old polo magnate will soon have to face the jury that was selected on Tuesday for the DUI manslaughter trial relating to charges that he left the scene of the February 2010 accident that killed 23-year-old student Scott Wilson, reported the Palm Beach Post.
Article continues below advertisement
As RadarOnline.com previously reported, Goodman adopted Heather Laruso Hutchins as his daughter in a Miami-Dade County court, which is seen by many as an illicit move to protect his $300 million trust in preparation for a wrongful civil lawsuit brought against him by Scott's parents Lili and William Wilson, which begins on March 27.
But, he is now standing before a Palm Beach judge who says Goodman's bizarre family arrangement will not affect the current trial.
"Adoption is not my problem," Judge Glenn Kelley said during a half-hour hearing earlier this month. "Whatever happens in Miami-Dade County, whether the adoption holds or not, is out of my control."
The business mogul, who among his vast assets owns a 1,700-acre horse farm in Houston, Texas that is currently for sale, will face up to 30 years in prison if convicted of both charges.
According to witnesses, Goodman was drinking and socializing at the The Player's Club restaurant and bar after a charity event a short time before he crashed into Wilson's Hyundai in his Bentley GTC convertible, forcing it into the canal.
Article continues below advertisement
The millionaire did not call 9-1-1 for an hour, during which time the student drowned –- and many believe he could have been saved if emergency services arrived at the scene sooner. It was later determined that Goodman's blood alcohol was twice the legal limit.
A woman who was in a trailer not far from the crash scene told investigators that Goodman eventually knocked on the door and asked to use her phone, which he used to call his girlfriend. She said he called 911 after she encouraged him to do so, but he also asked her whether he appeared to be impaired.