DUI Millionaire's Children Want Adoption Of His Girlfriend Overturned By Judge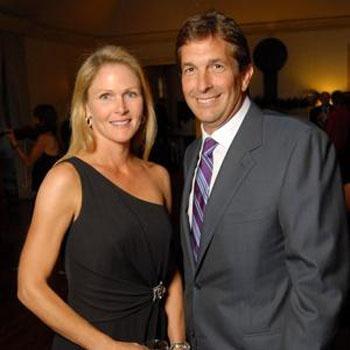 By Debbie Emery - Radar Reporter
Multi-millionaire and DUI defendant John Goodman sparked outrage when he adopted his girlfriend last month in what many believe is a crafty move to avoid paying compensation to the family whose son he killed while driving drunk, and now his own children are demanding a judge throw the adoption out of court.
Attorneys representing the guardian of Goodman's biological children have filed a motion at the Miami-Dade court requesting that the 48-year-old's adoption of Heather Anne Hutchins, 42, be blocked, reported the Palm Beach Post.
Article continues below advertisement
"I have never seen anything like this in my 31, 32 years practicing law," Miami attorney Joseph Rebak said Wednesday of the adoption. "Obviously we think it's wrong and we are hoping to have it set aside."
As RadarOnline.com previously reported, the wealthy Palm Beach polo player faces both a criminal trial and a $100 million civil trial in connection with the February 2010 Florida car crash that killed 23-year-old student Scott Wilson. After running a stop sign and smashing Wilson's car into a canal, Goodman fled the scene with a blood alcohol level of almost twice the legal limit.
Legal pundits speculate that the multi-millionaire adopted Hutchins to preserve his assets from pending lawsuits, as the adoption diverts a third of a trust fund he set up for his two biological children.
Neither his children's Delaware-based guardian ad litem, Jeffrey Goddess, or their mother, Carroll, knew about the adoption until after Christmas, nearly two months after it was finalized.
Their attorneys also believe Goodman failed to disclose his upcoming criminal and civil trials to Miami-Dade Circuit Judge Antonio Marin, who approved the adoption.
Article continues below advertisement
"If Mr. Goodman is bound to Ms. Hutchins, and feels as though he would like to protect her and take care of her financially, the obvious solution would be to marry her - not to make her his child," stated Rebak in the motion.
As his adopted daughter, "Hutchins stands to gain $250,000 a year for as long as she lives, plus she could realize as much as $5 million a year in distributions from the trust," he explained.
As RadarOnline.com exclusively revealed, it is not illegal for Hutchins and Goodman to have a sexual relationship with each other, even though they are legally father and daughter.
"While there is nothing illegal about this relationship. It is odd, weird and against our societal norms," Florida-based marital and family law attorney Ben Hodas told RadarOnline.com," in an exclusive interview.
The lawyer went on to explain that the lack of legal infringements means Goodman can both bed and marry his new adopted daughter.
Article continues below advertisement
"There is no incest when there is no blood relation," Hodas told RadarOnline.com. "If there was it would be illegal, now it is just disgusting and they are allowed to sleep together and can certainly get married."
In an earlier interview with RadarOnline.com, Scott Smith, the attorney for the victim's family, William and Lili Wilson, branded Goodman's questionable actions "sad" and said, not surprisingly, that the family is "devastated."