Exclusive
Josh Powell's Sister 'Is Delusional' For Thinking He Is A Victim, Says Family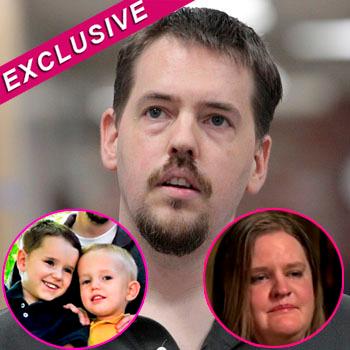 By Debbie Emery - RadarOnline.com Reporter
The family of Josh and Susan Powell are still struggling to come to terms with Sunday's horrific murder-suicide, and RadarOnline.com can exclusively reveal that the grieving relatives have very different feelings about who is to blame.
Josh's sister, Alina Powell, shocked viewers on Thursday when she made the claim on Good Morning America that despite bludgeoning his two boys with a hatchet and then lighting a deadly fire that killed them all, her brother was actually the victim and was just protecting his sons -- and now other family members are addressing her sentiments.
Article continues below advertisement
"She's delusional, obviously," Kirk Graves, who is married to Josh's other sister, Jennifer Powell Graves, exclusively told RadarOnline.com. "I probably wouldn't think much of it (the interview) after what she's said in the past.
"Is there anyone aside from Alina and a couple of others who doesn't think Josh is to blame?" he asked incredulously.
Later in her interview, Alina told GMA: "I think he must have just felt that there was only one way left to protect his sons from the pain from all the emotional and physical pain that they've been experiencing... I think he must have been more heartbroken - then I realized, then any of us realized."
Graves has not spoken to his sister-in-law for more than two years, he revealed to RadarOnline.com, after opposing views regarding the prime suspect in Susan's disappearance caused a major rift in the family, and he is mystified as to why she would still stick up for the killer after he massacred his own sons, Charles, 7, and Braden, 5.
"I guess because he is her brother and she can't accept the truth about him, and that her father is as evil as well," he said.
Article continues below advertisement
Kirk is referring to Josh, Alina and Jennifer's father, Steven Powell, who on Wednesday was named a "person of interest" in Susan's disappearance. She vanished in December 2009 when Josh claims he went on a last minute camping trip with their two young sons, in the middle of freezing cold winter in West Valley City, Utah.
Grandfather Steven is currently in custody in Pierce County, Washington, where's he's been held since September after police said they recovered "thousands of images of females being photographed without their knowledge, including Susan Powell and many minors."
"We don't have any contact with Steven," Kirk told RadarOnline.com, while explaining that now he and his wife are focusing on finding Susan and mourning her beloved sons.
"There is not much left that we can do, we need to track down Susan and move on," he said, adding that there is no update in the missing person's investigation.
"It has been a rough week. We're doing OK but we're not finding any comfort and answers," he went on to say. "Every day is different, we're at the point now where we want to take the opportunity to mourn."
Article continues below advertisement