Man Kills Couple Over Facebook Feud After They Deleted His Daughter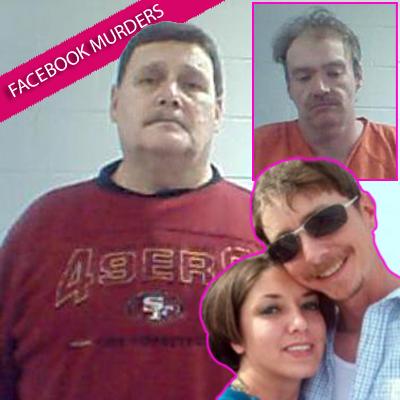 By Amber Goodhand - Radar Reporter
A 60-year-old Tennessee man took an online feud too far when he allegedly killed a local couple because they'd deleted his adult daughter from their Facebook account.
According to the Johnson County Sheriff's Department, Marvin Potter was charged with two counts of first-degree murder after Billy Payne Jr., 36, and his girlfriend Billie Jean Hayworth, 23, were found shot to death in their Mountain City, Tenn. home on January 31.
Article continues below advertisement
Previous to their murder, the couple had complained that Marvin's daughter, Jenelle Potter, 30, was harassing them, and therefore, they unfriended her on Facebook.
Also charged in the murders is Marvin's friend, 38-year-old Jamie Curd, who was said to have had romantic feelings for Jenelle.
The men were arraigned Wednesday; Marvin remains in jail on a $200,000 bond while Jamie's is set at $1.5 million.
While Jenelle isn't directly linked to the murders, authorities say Jenelle Potter has been involved in other cases where she claims to have been wronged by someone.
"It's a senseless thing," Sheriff Mike Reece said.
The dead couple leave behind an 8-month-old baby, who thankfully remained unharmed in the shootings.
Curd and Potter are slated to return to court March 7.
RELATED STORIES:
Joran Van Der Sloot Hires New Lawyer, Trying To Get Back To Cushy Castro Castro Prison