Exclusive
Casey Anthony Snaps Catalog Of Sexy Self-Portraits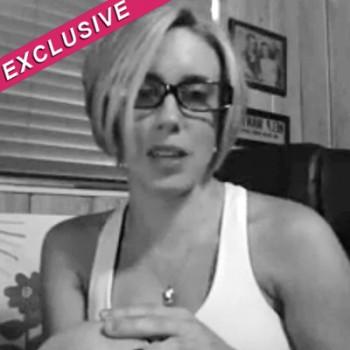 By Amber Goodhand - Radar Reporter
Casey Anthony has taken up photography and her favorite subject is herself.
A handful of photos hit the Internet last month, showing Casey with a shorter blonde hairstyle, glasses and nose ring — and now RadarOnline.com has exclusively viewed 52 more never-before-seen photos of the 25-year-old.
Each photo is a self-portrait with Casey making various "sexy" faces and poses, some in black and white, some in color and some were taken using the thermal and sketch effects commonly found in many camera programs.
Article continues below advertisement
According to an insider, the photos were taken between October 14 and November 2 of 2011.
Casey makes several goofy and kissy faces while alternating her wardrobe between a tight, white tank top, a denim jacket, a green shirt and three different styles of glasses, including aviator sunglasses.
And while many of the photos were taken inside the same place she tapes her video blogs from, RadarOnline.com can confirm that Casey does in fact venture out into the real world, as a few of the photos were taken outside.
It's unclear why Tot Mom is taking so many photographs of herself, but a source tells RadarOnline.com she would often send them out to 'friends' she meets on social networking websites.
In a two-minute video viewed by RadarOnline.com on Monday, Casey again makes everything about herself and talks about how great things are going in her life.
"I'm just really starting to feel good about a lot of things. It's about time," she says.
Article continues below advertisement