Jose Baez Quits As Casey Anthony's Attorney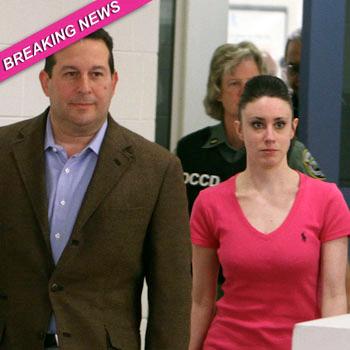 By Debbie Emery - Radar Reporter
After standing by her side throughout her controversial murder trial, Casey Anthony's high profile lawyer Jose Baez has called it quits.
Orlando-based defense attorney Baez has opted to no longer represent Anthony, reported EOnline.com, after her bizarre video went viral last week.
According to the New York Post, 25-year-old Casey was actually getting ready to fire her long-time lawyer because she was angry over the way he was handling the media circus surrounding her first post-trial interview.
Article continues below advertisement
Baez is the second of Anthony's lawyers to leave in as many days.
On Tuesday, Dorothy Sims, the member of Casey's defense dedicated to appealing her fraud conviction, filed paperwork in an Orlando court seeking to remove herself as the client of record for the case.
Not only is Anthony cleaning shop in her legal team, she's also reuniting with her estranged mother, Cindy. "They are talking," a source told E! News.