Family Of Lacrosse Murder Victim Weep As Photos Of Her Battered Body Are Shown To Court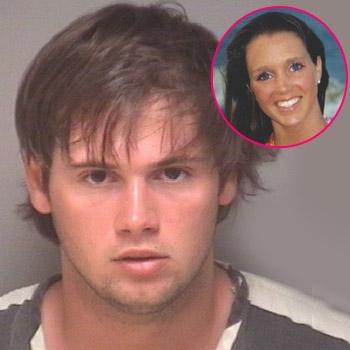 By Debbie Emery - Radar Reporter
Jurors were quickly drawn into the violent death of lacrosse player Yeardley Love as graphic photos of her battered body were shown to the court on just the second day of the murder trial of George Huguely V.
The family of Love sobbed openly as images were displayed of her lying bloody and lifeless in her room at the University Of Virginia after her ex-boyfriend had allegedly beaten her to death in May 2010, reported ABCNews.com.
Article continues below advertisement
"Her right eye was swollen shut…she had a black eye," said Charlottesville Police Officer K.W. Blackwell, who had initially responded to a 911 call for alcohol overdose. "There was dried blood around her mouth and nose."
As RadarOnline.com previously reported, 6'2" Huguely, 24, is claiming that Love's death was "unplanned and unwanted," according to his lawyer, who said in his opening statements on Wednesday that, "Involuntary manslaughter could and should be only thought at this time," because, he says, there was no intent to kill.
The jury was also shown disturbing images of EMT workers attempting to revive 22-year-old Love. "There was no sign of life," EMT Michael Hanshew testified, and explained that medics tried to resuscitate Love for about 25 minutes with no success.
Love's college roommate, Caitlin Whiteley, cried when she told the court how she had found her friend's body after Huguely had allegedly shook her, banged her head against a wall and then left her to die from blunt force trauma to the head.
Article continues below advertisement
"She wasn't moving. I remember that her body was still warm, but her feet were cold,' said Whiteley, who noticed how "discolored she was and her face and eyes were so messed up."
Both Love and Huguely were seniors at the University of Virginia and on the school's nationally ranked men's and women's lacrosse teams, they had been embroiled in a volcanic relationship that reportedly involved cheating and jealous outbursts on both sides.