Josh Powell's Sister: Josh Was Protecting His Sons When He Murdered Them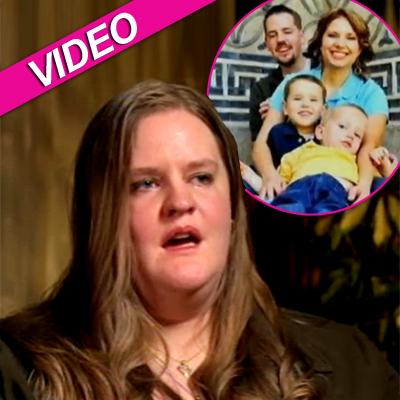 By Alexis Tereszcuk - RadarOnline.com Senior Reporter
Just days after killing his sons in a vicious hellfire explosion, Josh Powell's sister is still denying that he had anything to do with his wife's disappearance, and said he was trying to "protect" the little boys.
In a shocking interview, Alina Powell defends her brother's murderous actions, during which he took a hatchet and chopped at both Charles, 7, and Braden, 5, before setting the house on fire and killing them all.
Article continues below advertisement
"I think he must have just felt that there was only one way left to protect his sons from the pain from all the emotional and physical pain that they've been experiencing," Alina told Good Morning America on Thursday.
Heartbreaking 911 Tapes Released In Josh Powell Murders
The reporter pushed Alina, and said "But he didn't protect them, he killed them," and Alina responded, "I wish it had been differently."
Powell left his sister a voicemail before killing his sons where he apologized for hurting anyone and said goodbye. She frantically called 9-1-1 to warn the police about her brother.
Prior to his death, Josh had been the only person of interest in the disappearance of his wife Susan Cox Powell, who vanished in December, 2009. In the interview, Alina is adamant that her brother had nothing to do with her disappearance from their town of Graham, Washington.
Article continues below advertisement
"No. I've never received any indication from him or the boys that he had anything to do with it," she said in the interview. "And trust me I looked for it hard. I studied every word he said, every action he made."
The reporter asked her if an innocent man would do what Josh did to his young sons and Alina justified his actions.
"I can't put myself in his mind. But I think he must have been more heartbroken than I realized than any of us realized."