DUI Millionaire Who Adopted Girlfriend Has Devastated Lives Of His Victim's Family, Says Lawyer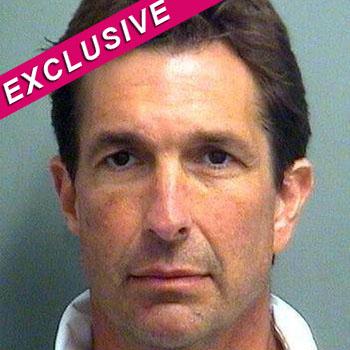 By Debbie Emery - Radar Reporter
The 48-year-old man who raised questions across the country by adopting his 42-year-old girlfriend to protect his fortune after a deadly DUI accident, is due in court next month facing both lengthy jail time and a multi-million dollar compensation settlement, and RadarOnline.com has exclusive details on his legal troubles.
As RadarOnline.com previously reported, John Goodman was involved in a fatal car accident in Palm Beach, Florida in February 2010 that led to the death of 23-year-old engineering student, Scott Wilson.
Article continues below advertisement
EXCLUSIVE DOCUMENTS: Read The Rebuttal Filed By The Wilson Family In Response To The Adoption
In an exclusive interview with RadarOnline.com, the attorney for the victim's family has branded Goodman's questionable actions "sad" and says, not surprisingly, that the family is "devastated" by their loss.
In what many outraged critics are branding as an immoral way to avoid paying the family compensation by protecting his financial assets, the wealthy polo club founder and air conditioning heir, legally adopted his longtime lover, Heather Laruso Hutchins, who is only six years his junior.
Goodman will stand before Judge Jeffery Colbach in the Palm Beach County Courthouse on March 6, charged with DUI manslaughter and vehicular homicide, attorney Scott Smith, who is representing the victim's parents, Lili and William Wilson in their wrongful death lawsuit, told RadarOnline.com.
Just two weeks later, Goodman will be back in court in front of Judge Glenn Kelley for the civil suit. While Mr. Smith couldn't give details on the amount the family is seeking, the defendant's personal wealth has been reported to be several hundred million dollars.
Article continues below advertisement
"Mr. and Mrs. Wilson are suffering terribly from the loss of their son, they are devastated and are prepared to move forward with both trials in honor of their son," the attorney told RadarOnline.com. "I can't comment on how much the compensation will be, that is a decision that will be made internally."
"It can not go unrecognized that he chose to adopt his 42-year-old adult girlfriend as opposed to a minor child," the personal injury lawyer went on to say.
"The whole situation is extremely sad. Mr. and Mrs. Wilson suffered here the worst loss of all, that being the death of a child."
The devastating accident occurred on February 12, 2010 when Goodman, who is the founder of the International Polo Club Palm Beach, ran a stop sign and crashed his Bentley into Scott's vehicle, then fled the scene as Wilson's car submerged in a nearby canal.
After fleeing the scene on foot the millionaire did not call 9-1-1 for an hour, during which time Scott drowned – when many think he could have been saved if emergency services arrived at the scene sooner. It was later determined that Goodman's blood alcohol was twice the legal alcohol limit.
Article continues below advertisement
If convicted, he could face up to 30 years in prison, but it is his efforts to weasel out of paying Wilson's family their full due that has caught media attention.
Goodman has two biological children, but they are both under 35, which is the pre-determined age at which they can control their trust fund. Since Hutchins is over the age of 35, her adoption entitles her immediately to a one-third beneficiary interest in the trust.
Real Housewives Of New Jersey's Joe Giudice Rejects Plea Deal