Exclusive
Ohio School Shooting Survivor Has 'Started Rehab And Is Doing Good'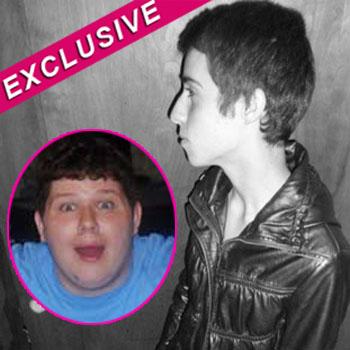 By Debbie Emery - RadarOnline.com Reporter
The close-knit Ohio community that was rocked by tragedy last week when T.J. Lane opened fire on students at Chardon High School, received a sliver of good news Monday when one of the 17-year-old victims began rehabilitation for his injuries, and RadarOnline.com talked exclusively to his family about his road to recovery.
Nickolas Walczak has been treated at Cleveland's Hillcrest Hospital since he was shot in the neck, back and upper arm during Lane's shooting spree, which killed three teenage boys and injured a female classmate, Joy Rickers. He has now been transferred to Metro Health Medical Center to undergo "intensive rehabilitation."
Article continues below advertisement
"Nick is doing a lot better, he's started rehab and is doing good," a close family member named Mark exclusively told RadarOnline.com. "He is walking now and getting feeling back in his right side."
As RadarOnline.com previously reported, Lane, who was a student at nearby Lake Academy (an alternative school for at-risk youth), opened fire in the cafeteria of Chardon High at around 7.30 a.m. on February 27 in a hail of bullets that he claimed was random, but many believe was targeted at a table of students where the boy who was dating Lane's ex-girlfriend sat.
Last week, Nick's mother, Holly Walczak, revealed that her son had lost the feeling in his legs and would need spinal therapy, but that the future looked hopeful.
"(The doctors) are cautiously optimistic," she told Fox8 news.
She went on to explain that Nick didn't remember much about the fateful day that took the lives of Daniel Parmertor, 16, Russell King Jr., 17, and Demetrius Hewlin.
"He wasn't clear about it. (The memories) are all real fuzzy for him right now. I think that things are just starting to come back," said Holly. "He is seeing a psychiatrist through the hospital, so this will help his memory."
Article continues below advertisement
One family that isn't as lucky is the Parmertors, who buried 16-year-old Daniel at All Souls Cemetery in Chardon on Saturday following a private service held at the Church of St. Mary – just across the street from Chardon High School.
In an exclusive interview with RadarOnline.com, Daniel's uncle, Ron Parmertor fondly remembered the fun-loving kid who loved to watch football with his family.
"We're all big Cleveland Browns football fans and we'd come over on Sundays and Dan would be the first one to the door and give us a big hug, then we'd have our hearts broken when the team lost," he told RadarOnline.com. "He was always trying to crack a joke and always making us laugh."