Jury Selected In DUI Manslaughter Trial For Multimillionaire Who Adopted His Girlfriend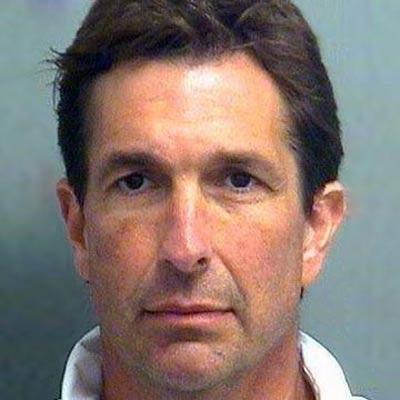 By Debbie Emery - RadarOnline.com Reporter
A Florida court had a tough time selecting jury members who weren't familiar with John Goodman's controversial adoption of his girlfriend, but after three days five men and three women have finally been chosen for the multi-millionaire's DUI manslaughter trial.
"One thing has to be readily apparent -- unless they cover their eyes and muff their ears -- is that there is a circus atmosphere surrounding this trial outside the courtroom," explained defense jury consultant Joshua Dubin, reported wptv.com.
Article continues below advertisement
"There are entire sections of websites dedicated just to this trial where people can go on and log on and click on every document in the case -- the state's evidence -- and we had one prospective juror who said he did that.
As RadarOnline.com previously reported, Goodman, 48, adopted Heather Laruso Hutchins, 42, as his daughter in a Miami-Dade County court, which is seen by many as an illicit move to protect his $300 million trust in preparation for a wrongful civil lawsuit brought against him by the parents of Scott Wilson, 23, who was killed when Goodman hit his car in February 2010 while driving twice over the legal limit in Palm Beach, Florida.
While questioning potential jurors on Thursday, defense attorney Roy Black gave insight into his strategy going forward in the trial.
"What if you have a couple of drinks right before you drive and you're not impaired or above the lawful limit," he asked one prospective juror, reported the Orlando Sentinel.
Black also asked them about their thoughts on "temporary amnesia," concussions, car malfunctions, and if they have ever called a loved one at the scene of an accident.
Article continues below advertisement
According to witnesses, Goodman was drinking and socializing at the The Player's Club restaurant and bar after a charity event a short time before he crashed into Wilson's Hyundai in his Bentley GTC convertible, forcing it into the canal.
The millionaire did not call 9-1-1 for an hour, during which time the student drowned, and many believe he could have been saved if emergency services arrived at the scene sooner.
MORE ON:
Celebrity Justice
Prosecuting attorneys repeatedly objected to Black's questions, especially when it was suggested that Goodman had suffered a concussion and that was why he didn't call 911, and instead dialed Hutchins' number at the scene instead.
The focal point of the trial is expected to be how much Goodman had to drink and when, with competing experts testifying to his blood-alcohol level at the time of the crash.
Article continues below advertisement
The civil case brought by Wilson's parents, William and Lili Wilson, is scheduled to begin on March 27.
"Mr. and Mrs. Wilson are suffering terribly from the loss of their son, they are devastated and are prepared to move forward with both trials in honor of their son," their attorney Scott Smith told RadarOnline.com in an exclusive interview.
"The whole situation is extremely sad. They have suffered the worst loss of all, that being the death of a child."