Lenny Dykstra Sentenced To 3 Years In Prison After No Contest Plea To Theft, Fraud Charges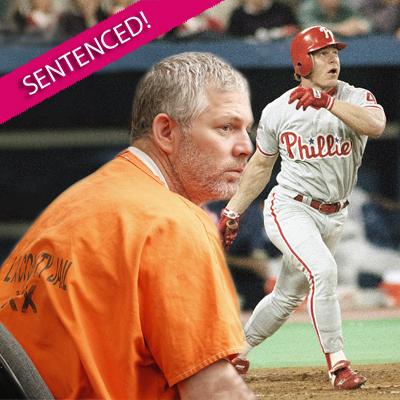 And it's one, two, three years in jail for Lenny Dykstra.
The former leadoff hitter for the New York Mets and Philadelphia Phillies has been sentenced to three years in prison in connection with his no contest plea to charges of grand theft auto, and providing a false financial statement, in California.
Los Angeles County Superior Court Judge Cynthia Ulfig said Dykstra, who was nicknamed "Nails" for his reckless style of play, displayed criminal conduct in trying to lease luxury cars from dealerships with phone information.
Article continues below advertisement
Article continues below advertisement
EXCLUSIVE DOCUMENT: Lenny Dykstra's Pal Pulls Bail
"He is a coward: I know in his eyes, he just screwed over a hooker and he thinks he can just treat people like crap because he was once a big name," Foster told us exclusively.
When we contacted Dykstra for comment on the story, he told us, "F**k that wh**e! ... this is some f**king black wh**e trying to make money off of me."
Dykstra went on to call the entire situation "a set-up," claiming he'd never even met the porn actress: "She forged a check from a bank account that has been closed for years."