EXCLUSIVE INTERVIEW: Ex Baseball Star Lenny Dykstra Rants: 'Black Wh*re Trying To Making Money Off Me'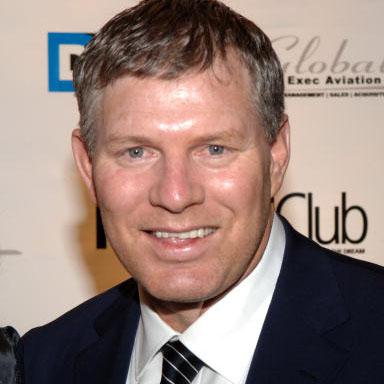 Former major league baseball star Lenny Dykstra launched into a profanity-filled tirade with racist undertones while denying a porn star's claim that he bounced a $1,000 check for her "companionship".
"F**k that wh**e!" Dykstra, 47, told a RadarOnline.com reporter when confronted with Monica Foster's assertion that she spent December 13 with him at a hotel in Beverly Hills and got a bounced check for her time.
Article continues below advertisement
Foster provided a copy of the bounced check.
But the pro baseball player who was known as "Nails" furiously told RadarOnline.com exclusively: "It was a setup, the whole thing was a setup.
"She forged a check from a bank account that has been closed for years.
"This is some f**king black wh**e trying to make money off of me."
The former All-Star claimed in our interview that he hasn't even met Foster, much less given her a bad check.
"Do you think I stop for one second to even think about it? I don't know her, are you kidding me?" Dykstra raged to RadarOnline.com.
When presented with Dykstra's version of events, Foster didn't back down and pointed out that her possession of the bounced check gives credibility to her version of events.
"He says this was a set up? I didn't know I had that much power. I must be brilliant to do such a thing... where would I get the check?" Foster said to RadarOnline.com.
Article continues below advertisement
"He thinks he can just treat people like crap because he was once a big name," Foster, who has starred in X-rated titles such as Not The Cosbys XXX and Flava of Lust, told this website earlier this month.
She added, "He is a jerk and an a**hole and he just wants to mess with people for speaking out against him.
"If he wants to be a b**ch he is f**king with the wrong ho!"
Foster said she has tried to contact Dykstra repeatedly via text messages and phone calls to settle the dispute but he has evaded contact.