EXCLUSIVE INTERVIEW: Charlie Sheen Is A 'Rock Star, Perfect And A Genius' Says Lenny Dykstra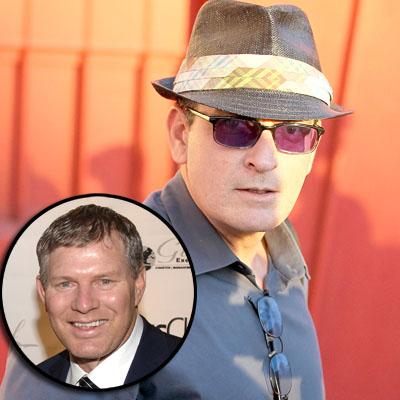 Charlie Sheen has suffered somewhat of an image problem of late, with ever increasingly salacious reports of his drug-taking, boozing, hooker and porn star filled lifestyle, so it's likely the troubled actor will be grateful for any support he can get.
Even if it comes from ex-baseball great Lenny Dykstra, who has weathered the storms of scandal himself over the years, but is quick to heap praise on his friend, insisting in an exclusive interview with RadarOnline.com that "Charlie is a rock star, he's perfect, and he's a f**king genius."
Article continues below advertisement
Dykstra was a guest at Sheen's major league baseball gathering at his million dollar mansion in Los Angeles last Friday.
The Two And A Half Men star had an impressive guest list that included SF Giants pitcher Brian "The Beard" Wilson, Kenny Lofton, Todd Zeile, and Eddie Murray.
The athletes all joined Sheen for a private screening of his classic baseball flick Major League.
"I went to his house for the party and it was great!" Dykstra told RadarOnline.com, going on to share that "Charlie is sober and is doing really good."
Dykstra claimed to be hanging out with Charlie again on Monday, as he looks for a home in Beverly Hills.
The former center fielder, who was nicknamed "Nails" for his reckless style of play, has had well-documented financial problems in recent years, despite having claimed a net worth of approximately $58 million in 2008.
In the spring of 2009 Dykstra's lavish $18 million Thousand Oaks estate was foreclosed upon and shortly afterward he filed for bankruptcy.
Article continues below advertisement