Exclusive
EXCLUSIVE: Brooke Mueller Accepting Charlie's Sheen's Offer - Planning A Move To His Neighborhood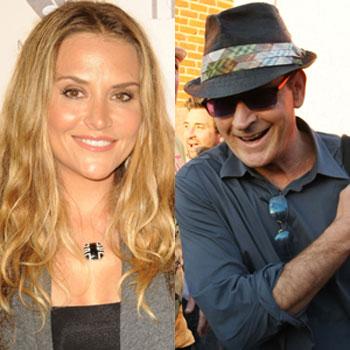 It looks like Charlie Sheen's estranged wife, Brooke Mueller could soon be on the move, relocating to her soon-to-be ex-husband's neighborhood, courtesy of a very generous offer - from the actor himself.
According to a source close to the situation Charlie wants to buy BOTH of his exes, Brooke and Denise Richards mansions at the swanky gated complex, Mullholland Estates, where he currently resides.
And Brooke Mueller is extremely keen on the idea, as a source tells RadarOnline.com exclusively that she is "planning on taking Charlie up on his very generous offer. Brooke thinks its a great idea because Charlie can see their twin sons on a daily basis.
Article continues below advertisement
"It's much easier for Charlie to visit the twins if he is neighbors with Brooke."
Mueller currently lives in Los Feliz with their twin sons, Bob and Max, and "she feels it would be so much healthier for the boys if they didn't have to make the sometimes long trip over to their dad's house," the source says. "Even though they live less than 15 miles away from each other, traffic in LA is notorious, and at times it can take up to an hour one way. Brooke is very impressed with Charlie's actions, and very thankful to him for the very generous offer.
"Brooke loved living at Mullholland Estates when she was married to Charlie. It's gated and most importantly secure. The security and lack of paparazzi are very important to Brooke. She is sick of the prying eyes she is subjected to now at her current residence.
"Brooke doesn't want photographers around the boys."
There would also be another added bonus for Brooke, the source points out that she would be a neighbor to her close friend Paris Hilton, whom she is currently shooting a reality show with.
Article continues below advertisement
"Once Charlie talked to Brooke about his idea, it just made perfect sense to her," the source says. "Brooke wants to help Charlie in his path to sobriety, and having the boys closer, can only help him."
Brooke and Charlie "are currently working with a realtor to make this happen," the insider says.
It's unclear though if Denise Richards, who is mom to two of Charlie's daughters, Lola and Sam, is planning on taking-up her ex-husband's offer and considering a move to Mullholland Estates also.