Exclusive
EXCLUSIVE: Charlie Sheen's Estranged Wife Brooke Mueller In Talks To Go On DWTS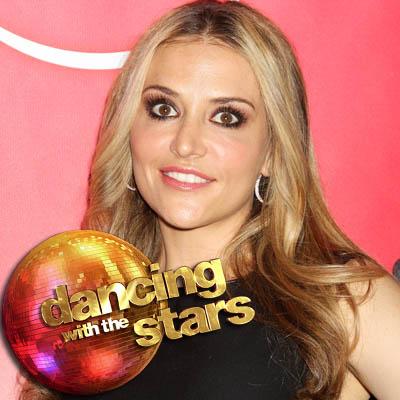 Charlie Sheen's estranged wife, Brooke Mueller is in talks to become a contestant on the upcoming season of Dancing With The Stars, RadarOnline.com can exclusively reveal.
"Brooke's agent and Dancing's producers are in talks about her competing on the show," a source close to the situation told RadarOnline.com. "No formal offer has been made yet, but Brooke is a huge fan of the show, and would probably agree to appear given the opportunity."
Article continues below advertisement
The source went on to say "Brooke wants to make sure however that if she does go on the show it will won't adversely effect her sobriety. She is working very, very hard at staying sober, and she is committed to her recovery.
"Brooke doesn't want anything to derail that. It could be a welcome distraction for her to go on the show though. Every time there is a scandal involving her soon to be ex-hubby, she remembers the dark days after the Aspen incident."
As RadarOnline.com was first to report Charlie and Brooke got into a vicious fight Christmas day 2009 in Aspen, Colorado which ended with Charlie being arrested and subsequently charged for domestic violence.
The troubled actor eventually struck a plea deal with prosecutors which included a 30-day jail sentence, but that sentence was suspended after Sheen completed a 30-day treatment program at Promises, a rehab facility in Malibu, Calif.
Article continues below advertisement
Since then Charlie's behavior has spiraled out of control, with him trashing a New York hotel room, allegedly attacking a hooker, partying hard in Vegas with porn stars and "mountains of cocaine" and ending with a trip to the ER after a marathon cocaine and booze binge with four adult entertainment actresses.
Meanwhile, Brooke has been serious about getting her life back on track and working hard at her career.
"Brooke is excited about her involvement with Paris Hilton's new reality show and is surrounding herself with positive people that encourage her," the source told RadarOnline.com.
If Brooke does sign a deal to appear on Dancing With The Stars, she will share something in common with another ex-Mrs Sheen. Charlie's second wife, Denise Richards also appeared on the popular ABC show - competing in season 8.