Exclusive
Charlie Sheen Returning To Work In Two Weeks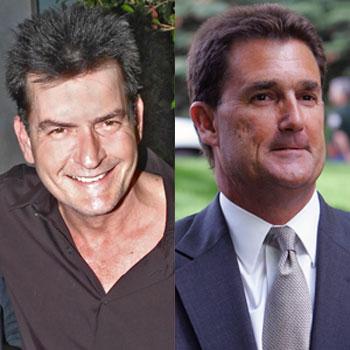 Troubled actor Charlie Sheen will be returning to work in two weeks time, his attorney, Yale Galanter confirmed to RadarOnline.com.
Sheen's rep, Stan Rosenfield revealed on Friday that a return to work by the end of the month was being "targeted" by the Two And A Half Men actor.
Galanter backed this up today, telling RadarOnline.com: "I can confirm Stan's statement from last week. Charlie Sheen is planning to return to work by two weeks from today."
Article continues below advertisement
As RadarOnline.com previously reported, Sheen had been advised to enter into a detox program for at least 90 days at a rehab facility - advice that he refused to follow.
Instead of entering into a treatment facility, Sheen chose to undergo 'home rehab' at his Beverly Hills mansion.
And as RadarOnline.com previously reported, Charlie continues to be in complete denial about his addiction problem and has ignored all attempts by those near and dear to get him to enter into a professional treatment program.