EXCLUSIVE: Charlie Sheen's Intervention -- Denise Richards Tried To Persuade Him To Enter Rehab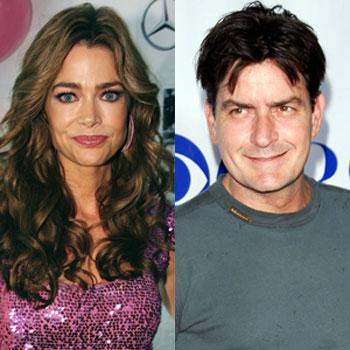 Those near and dear to Charlie Sheen are trying their hardest to get the troubled actor to enter rehab – including his ex-wife, Denise Richards.
RadarOnline.com can exclusively report that Richards, mother to two of his daughters, Sam and Lola, stopped by Sheen's gated mansion at the weekend to persuade him to get help, but to no avail.
"Denise went over to Charlie's house on Sunday to try and talk him into entering a treatment facility, but Charlie refused," a source close to the situation told RadarOnline.com.
Article continues below advertisement
As RadarOnline.com previously reported, Charlie continues to deny that he has a problem and is refusing to enter a rehab facility, choosing instead to get treatment from the comfort of his own home.
"Charlie doesn't think he needs help, he is still up until all hours of the night and is refusing to get it at an outside facility, all while those close to him -- including his dad Martin, family, friends and his employers CBS -- work to convince him he needs to enter a facility," a source close to the actor told RadarOnline.com.
As RadarOnline.com revealed, Sheen spent more than $500,000 on escorts and drugs in the last six months.
The star was ordering up to an ounce of cocaine at a time and would often go on Ecstasy binges while adding methamphetamine to the potentially lethal cocktail.
RadarOnline.com's revelations establish the true scale of the tragic star's habit following a cocaine-fuelled 36-hour bender that landed him in hospital with "abdominal pain."
Article continues below advertisement