EXCLUSIVE: Martin Sheen Convinced Charlie To Check Into Rehab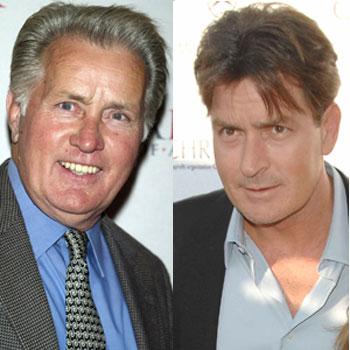 Martin Sheen convinced his son Charlie to check into rehab, RadarOnline.com has learned exclusively.
"Martin did it," a source close to the family told RadarOnline.com. "He was at the hospital on Thursday and when he gets involved it's serious.
"He wanted Charlie to go to rehab and told him so. And he didn't stop there. Martin insisted."
RadarOnline.com was first to report that Martin was adamant Charlie go to rehab
Article continues below advertisement
"Martin is extremely upset as you can imagine," the source told us. "He's worried Charlie is going to kill himself.
"Martin has jumped in before when things got really bad with Charlie and even told a judge that Charlie needed rehab. He's not afraid to speak his mind."
SEXY PHOTOS: Charlie's Porn Star Bree Olson
The 45-year-old actor was taken by ambulance to Cedars-Sinai Medical Center early Thursday after days of mega partying and virtually no sleep. One friend of Charlie's said he was hospitalized for a hernia, aggravated when he laughed too hard while watching TV.
That statement fits the cover-up pattern that people close to Charlie have perfected. (His New York hospitalization, after yet another snowy night of big fun, was from an "allergic reaction" his camp claimed.)
EXCLUSIVE VIDEO & PHOTO: Martin Sheen Visiting Charlie At The Hospital
"When Martin gets involved you know something is going to happen," the source said. "He's seen Charlie. He's been worried but he wasn't going to stand by any longer."
Article continues below advertisement