Exclusive
Why Gabriel Aubry Is Playing Hardball: He Fears Halle Berry Is Scheming To Have Fiancé Adopt Their Daughter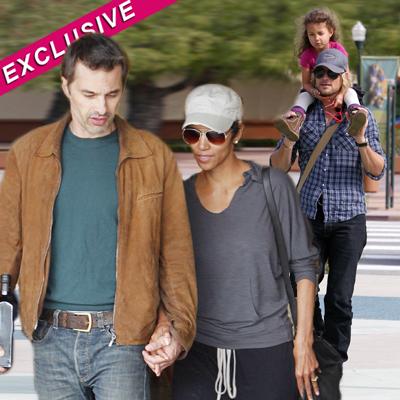 Article continues below advertisement
"Gabriel fears that Halle's ultimate plan is to get him out of his daughter's life, permanently," an insider tells RadarOnline.com. "He believes the plan is for Halle to move to France with Nahla and then have Olivier adopt her as his own. She wants a 'fresh start' apparently.
"It all makes sense now, the allegations of mistreatment and abuse, the slurs against Gabe in the press, the fight to strip him of custody, he believes it's all part of a bigger plan to make him appear like an unfit father and get rid of him for good.
Article continues below advertisement
And, that's just the start.
"It's been pretty nasty so far, but it's going to get a LOT nastier!" The source tells RadarOnline.com. "Gabriel is ready to fight and if Halle wants to fight dirty then as far as he is concerned she can bring it on. He will match her punch for punch, slur for slur. His relationship with his daughter is at stake and he will do ANYTHING to protect that."
RELATED STORIES: