Exclusive
Gabriel Aubry Preparing For Custody Battle, 'Isn't Scared' Of Halle Berry's New Attorney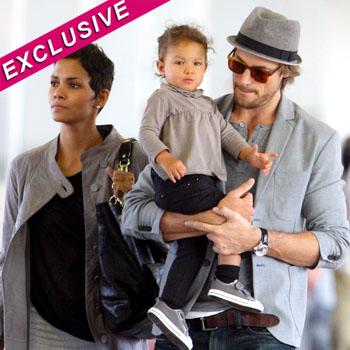 Article continues below advertisement
A police report was filed, but the Los Angeles City Attorney declined to press charges against Aubry.
The Academy Award winning actress wants to move to France with her fiancé, actor, Olivier Martinez, and take Nahla with her, something Aubry is determined to prevent happening.
"Halle was unhappy that the family law judge hasn't made a ruling about her request to move to France," an insider told RadarOnline.com. "The judge has indicated that more time is needed and more information needs to be gathered before a ruling is made. This wasn't good enough for Halle, in Gabe's opinion, so she fired Neil Hersh, who is greatly respected, and hired Stephen Kolodny because he is known as a bulldozer.
"Neither Gabe nor his lawyer are scared or intimidated by Stephen. Gabe thinks this will help his case, because he thinks it shows how desperate and impatient she is. He doesn't believe either that Halle is afraid for her safety, when was the last time you saw her taking Nahla to school with a bodyguard? He believes it's just another plot she is hatching to keep Gabriel out of Nahla's life."
A formal ruling on Halle's request to move to France could take up to a year, meanwhile, Gabriel is doing everything he can to be the best parent possible and to spend as much time as he is permitted with his daughter.
Article continues below advertisement