Exclusive
CPS Recommends Halle Berry's Baby Daddy Has Monitored Visitation With Their Daughter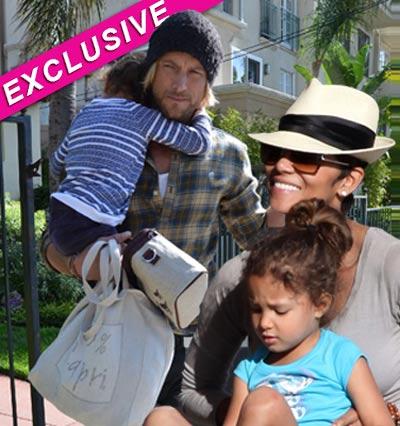 Article continues below advertisement
The nanny alleges the incident occurred after she went to pick Nahla up at school and she wasn't there, so she went to Gabriel's home. "Gabriel and the nanny got into an argument because no one alerted her that Nahla didn't go to school," a source told RadarOnline.com.
"She picked up Nahla to leave and Gabriel yelled at her and shoved her out the door so hard that she hit the wall -- while she had Nahla in her arms," the source alleges, adding that the nanny claims the abuse is ongoing. The nanny filed a police report and Aubry is now being investigated for misdemeanor battery and child endangerment.
"Social workers have recommended that Halle maintain primary custody of Nahla," a source close to the situation tells RadarOnline.com. "Nahla spends most of her time with her mother. DCFS has also made a new recommendation that Gabriel not be alone with Nahla.
"Case workers are recommending that a nanny be present with Gabriel during his visitation times. Halle's nanny had been with Nahla when Gabriel had his custodial time from noon until she went to sleep. However, after the alleged incident between the nanny and Gabe, that hasn't been in place, and he has been alone with Nahla.
Article continues below advertisement
"It will be up to the judge to implement the recommendations. Gabriel is fighting having another person with him, he feels that Halle is trying to make his time with their daughter as uncomfortable as possible," the insider says.
"The report does recommend that Halle and Gabriel attend parenting classes together, so that they can co-parent Nahla more harmoniously. The classes will give them the tools to work through their issues, and hopefully become better parents for it."