Exclusive
Halle Berry Interviewed By LAPD After Nanny Claims Gabriel Aubry Pushed Her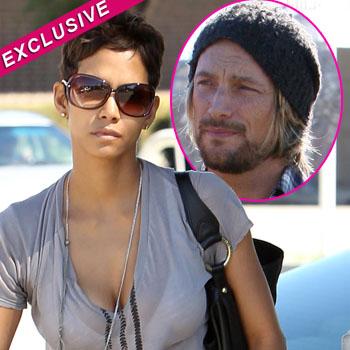 Article continues below advertisement
"Gabriel and the nanny got into an argument because no one alerted her that Nahla didn't go to school," a source told RadarOnline.com.
The source went on to claim that Aubry allegedly verbally abused the nanny, before things took a turn for the physical.
"She picked up Nahla to leave and Gabriel yelled at her and shoved her out the door so hard that she hit the wall -- while she had Nahla in her arms!" the source alleges, adding that the nanny claims the abuse is ongoing. The nanny filed a police report and Aubry is now being investigated for misdemeanor battery and child endangerment.
"Investigators interviewed Halle for about an hour. Even though she wasn't a witness to the event that occurred with the nanny and Gabriel, she has a very strong narrative about what the nanny had told her had been occurring over the past several months," a source close to the situation tells RadarOnline.com. "Halle wanted law enforcement to have all relevant information. There is absolutely no love lost between Halle and Gabriel."
Article continues below advertisement
As RadarOnline.com previously reported, Aubry has denied that he touched the nanny, and claims she tripped while holding Nahla. "Why in the world would Gabriel push the nanny causing her to fall while she was holding his daughter?" a source close to the situation asks.
"Gabriel is fiercely protective of Nahla. The nanny tripped, and she fell while holding Nahla. Yes, Gabriel and the nanny were arguing, he felt like his parenting skills were under attack again. Gabriel can't believe how out of control this situation has become. He is hopeful that criminal charges won't be filed against him."