Exclusive
Halle Berry Paying Baby Daddy Gabriel Aubry's Legal Fees!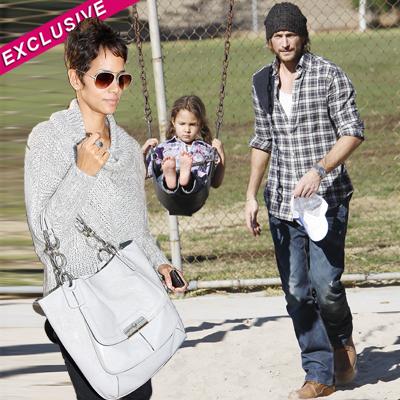 Article continues below advertisement
As RadarOnline.com previously reported Gabriel spoke with the LAPD and social workers from the Los Angeles County Department of Children & Family services.
Gabriel's legal fees are being paid by the Academy award winning actress. "Halle has been ordered by the judge to pay Gabriel's legal fees. It's not uncommon in custody dispute cases when the parents aren't married, to have the person that earns more money, pay for the other side's legal bills. It's so that both sides will have a level playing field, and fees in custody disputes are racked up very quickly," the insider tells us.
The judge refused to grant the restraining order that Halle was seeking Monday that she hoped would prevent Gabriel from seeing Nahla until the outcome of the criminal investigation, and he also denied the actress' request for her ex to have monitored visitation.
"The judge just wasn't convinced that Gabriel was a threat to his daughter. It's an untenable situation for Halle and Gabriel, but they are going to have to find a way to work out their differences over how Nahla is going to be raised," the source says.
MORE ON:
Celebrity Justice
Article continues below advertisement
As RadarOnline.com previously reported, social workers have recommended that Halle and Gabriel take parenting classes together. "The report recommends that Halle and Gabriel attend parenting classes together, so that they can co-parent Nahla. The classes will give them the tools to work through their issues, and hopefully become better parents for it," an insider said.
The DCFS investigation will remain open out of an abundance of caution to ensure that Nahla is safe and her well being continues.