Exclusive
Halle Berry Custody Battle Win: Judge Rules Gabriel Aubry Visitation With Daughter Must Be Supervised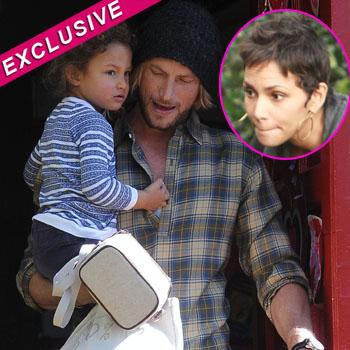 Article continues below advertisement
Reports surfaced Friday that Aubry would be fully stripped of custody, but as RadarOnline.com exclusively reported, that was never on the table. However, Aubry is contesting social workers' recommendations that he undergo anger management classes.
The nanny claims the alleged assault occurred after she went to pick Nahla up at school and she wasn't there, so she went to Gabriel's home. "Gabriel and the nanny got into an argument because no one alerted her that Nahla didn't go to school," a source told RadarOnline.com.
"She picked up Nahla to leave and Gabriel yelled at her and shoved her out the door so hard that she hit the wall while she had Nahla in her arms," the source alleges, adding that the nanny claims the abuse is ongoing. The nanny filed a police report and Aubry is now being investigated for misdemeanor battery and child endangerment.
Adding to the baby battle drama, Halle has requested permission from the judge to move to France with her fiancé Olivier Martinez, because she fears for her safety after a recent threat from a deranged stalker. Aubry has vowed to fight his ex on this latest request.