Exclusive
Josh Powell's Family Believe His Dad Steven Was Involved In Susan's Disappearance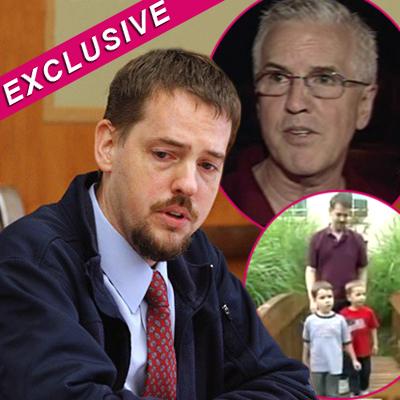 By Debbie Emery - RadarOnline.com Reporter
Josh Powell was the prime suspect in the 2009 disappearance of his wife Susan, but even after a tragic murder-suicide that killed both him and their two young sons, the case is far from closed, and RadarOnline.com has exclusively learned that some family members believe Josh's father, Steven Powell, was actively involved.
"I believe that at a minimum Steven knew something about what happened to Susan," Kirk Graves, who is married to Josh's sister Jennifer, told RadarOnline.com in an exclusive interview. "At the very least, Josh told him what he did."
Article continues below advertisement
As RadarOnline.com previously reported, Powell attacked his sons, Charlie, 7, and Braden, 5, with a hatchet on February 5 and then blew up the house, killing all three of them in the explosion.
The boys had been placed in the custody of Susan's parents last September, and just days before the tragedy a family court judge told Powell that he was not likely to regain custody anytime soon, and that he needed to undergo a psychological review.
Since his son's death, Steven, who is already in police custody on child porn-related charges, has been named a person of interest in Susan's disappearance, and Graves revealed a dysfunctional family background that supports the investigators' suspicions.
"It was a very controlled relationship. Steven controlled Josh so if he was in trouble he would have known what was going on, or even worse, been controlling what he did," Graves told RadarOnline.com, going on to express his extreme dislike for his father-in-law.
Article continues below advertisement
When asked what motive Steven would have had to want his daughter-in-law dead, Graves replied: "I think he saw Susan as a surrogate of his previous wife, there were a lot of parallels there that he didn't want her involved in the raising of his grandchildren.
"She was a threat for his control over the family. She was too strong to have around," he told RadarOnline.com.
As RadarOnline.com previously reported, Susan's grieving parents (Chuck and Judy Cox) are considering taken legal action against Washington state authorities over the child custody case that led to the death of their grandsons.
"If I was in their situation then I wouldn't file a lawsuit," Graves revealed. "If there was someone at fault it was Josh, and there was no one else at fault in my mind."
After outrage over plans for Josh to be buried next to his slain sons, the killer's body remains in limbo. "The Powells have not shared with me what they are doing with the body, but they have said he is going to be cremated and not be near the children," said Kirk.