Josh Powell Investigation: 400 Graphic Sexual Images Were Found On His Computer TWO YEARS Before He Killed His Sons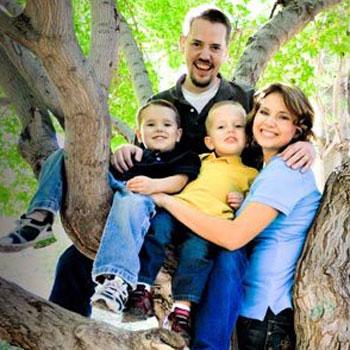 In another shocking development in the Josh Powell case, documents released on Friday reveal that law enforcement had known since 2009 that the deranged man had hundreds of graphically sexual images on his computer.
But the social service agencies entrusted in making sure his sons were safe following the mysterious disappearance of their mother, Susan, were never told of the discovery.
Article continues below advertisement
As RadarOnline.com has been reporting, Powell killed himself and his sons, Braden, 5, and Charlie, 7, by blowing up the house they were in on February 5. Powell had always been a "person of interest" in the disappearance of his wife two years earlier.
It was Utah authorities investigating Powell's wife's disappearance who kept the discovery private, according to files released Friday.
Powell had moved himself and the boys from Utah to Washington, where his father lived, after Susan's disappearance, and a psychologist there who had previously said Powell's parenting skills should allow him to have supervised visits changed his assessment after reviewing the images just six days before he Powell ignited his fatal inferno.
The psychologist called the computer images, which included sexual depictions of cartoon characters, "a great concern" and wanted more evaluation of the situation.
Washington officials first got word of the graphic computer content in November, when a Utah investigator wrote in an email that they were looking to disclose to social workers some of the images recovered in 2009 shortly after Susan Powell's disappearance.
Article continues below advertisement
But two months later, social worker Forest Jacobson wrote that the images weren't received until mid-January and told the psychologist "it is now clear there are many more images than initially indicated.'
Investigators in both Utah and Washington are now struggling to figure out how such vital information about Josh Powell never got to the social workers in Washington who were charged with protecting Braden and Charlie.