NBA Star Jeremy Lin Applies To Trademark For 'Linsanity'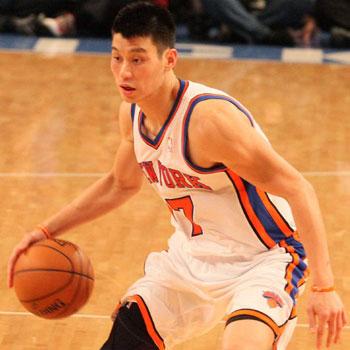 By Debbie Emery - RadarOnline.com Reporter
Not only is he a phenomena on the basketball court, Jeremy Lin is proving he is smart with his money too by applying for a trademark for his new moniker, 'Linsanity.'
The 6'3" New York Knicks player who has taken the sports world by storm by leading his team to seven wins in a row in his first games as a NBA starter, wants to gain sole control over the chant that is repeated by hundreds of fans every game.
Article continues below advertisement
It's Linsanity! Seven Things You Didn't Know About NBA Player Jeremy Lin
"We're prepared to protect his intellectual property rights," said Lin's attorney Pam Deese at the Washington, DC law firm of Arent Fox.
Lin, 23, who is a Harvard economics graduate, paid a filing fee of $1,625 to cover use of the trademarked term on all manner of apparel, from underwear and backpacks to action figures and beer huggies.
According to court documents, the application was filed on February 13, but as RadarOnline.com previously reported, Yenchin Chang, 35 from Alhambra California, beat him to basket by applying two days earlier.
A third man, Andrew Slayton, also applied for the right to sell 'Linsanity' t-shirts on his website, Linsanity.com. However, he could be violating several trademark laws and be performing a flagrant financial foul, trademark attorney Josh Gerben told The Huffington Post.
Article continues below advertisement
Slayton claims to have bought the domain name in 2010 before Lin played for the Knicks, but the team colors and numbers on the site refer to the job he's only held in recent weeks, putting the credibility of that statement under scrutiny.
On Valentine's night, Jeremy secured his place in Knicks fans' hearts when he broke NBA legend and former Los Angeles Laker Shaquille O'Neal's record for the most points in his first five games as a starter. He scored 131 points.