Shaquille O'Neal's Girlfriend Can't Measure Up!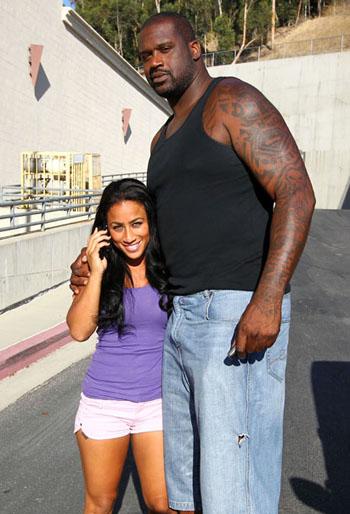 Talk about a tall order!
Shaquille O'Neal is used to being head and shoulders above the rest but the latest picture of him and his pint-sized girlfriend take the saying to a new level - quite literally.
The 7' 1" , 300+ lbs. recently-retired pro basketball player towers over reality TV star Nicole 'Hoopz' Alexander, who measures a tiny 5' 2" and weighs in at barely 100 lbs.
But despite the undeniable height difference the pair were all smiles as they posed for a photo before taking in The Rise of the Planet of the Apes at a Los Angeles movie theater.
Article continues below advertisement