COURT DOCUMENTS: Shaquille O'Neal & Lamar Odom Sued Over 'Energy Bracelet' Endorsement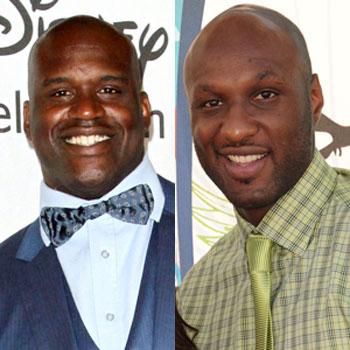 Shaquille O'Neal and Lamar Odom endorse a bogus "performance technology" bracelet that wrongfully claims to "optimize the body's natural energy flow," according to a federal class action lawsuit filed against the pair.
COURT DOCUMENTS: Read The Lawsuit
The NBA superstars are being sued because they are "paid celebrity endorsers" of the Power Balance bracelet which purport to improve "strength, balance and flexibility."
Article continues below advertisement
But according to lead plaintiff Brian Casserly, the $79.95 bracelet is "nothing short of snake oil". He is seeking statutory and punitive damages for consumer fraud, false advertising, unfair competition and unjust enrichment.
"Despite defendants' representations that the hologram with enhance consumers' 'strength, balance and flexibility,' it is biologically incapable of doing so," the lawsuit states.