Petit Murderer's Nine-Year-Old Daughter May Be Forced To Testify, To Save Her Father's Life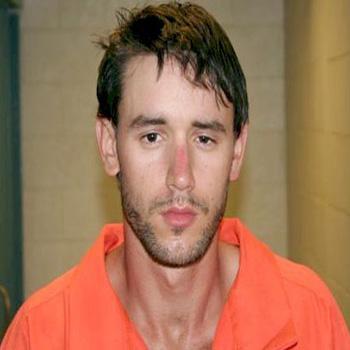 The death penalty trial of the convicted Petit family murderer Joshua Komisarjevsky took a dark turn on Friday as his troubled teenage years were revealed in graphic detail, RadarOnline.com has learned.
Equally as disturbing is what may happen in the days to come if the killer's nine-year-old daughter is called to testify, as jurors decide whether her father spends the rest of his life in prison or is put to death by lethal injection.
Article continues below advertisement
As RadarOnline.com previously reported, Komisarjevsky was found guilty of 17 counts on October 13 for the grisly murders of Jennifer Hawke-Petit and her daughters, Hayley, 17, and Michaela, 11, and the vicious beating of their father, Dr. William Petit, on July 23, 2007 in their Cheshire, Connecticut home.
Sources claim defense attorneys have subpoenaed the girl, who now lives with one of her mother's relatives, reported the Hartford Courant.
Superior Court Judge Jon C. Blue said that he would be considering a motion to seal the courtroom and a motion to quash a subpoena. He did not elaborate any details.
In late March, attorney Justine Rakich-Kelly, of the Children's Law Center of Connecticut, was hired to represent Komisarjevsky's daughter because her legal guardian had indicated that the child could be subpoenaed to testify.
She requested that the court use a pseudonym for the young girl so that her real name wouldn't appear on witness lists.
Article continues below advertisement
Just six weeks before he was arrested for the Petit murders in 2007, Komisarjevsky was released from a halfway house following a stint in prison for multiple burglaries and won custody of his then five-year-old daughter, arguing that her mother was in hospital for mental evaluation and drug treatment.
Komisarjevsky's sister, Naomi, is also expected to testify in defense of her adopted older brother, despite revelations on Thursday that he allegedly molested her when they were children.
Joshua's adopted mother, Jude Komisarjevsky, recalled with anguish how she received a call from a camp councilor in 1992 telling her that Naomi, then 10 or 11, claimed she'd been abused by her 12-year-old brother, reported MyRecordJournal.com.
After bringing both kids home and moving Naomi's bedroom downstairs, the family sat down and had a meeting.
"There was a lot of confusion, a lot of pain. Josh was denying it at first, then he admitted it," Jude told the court, "Ben (her husband) was angry. We were weepy. Then we calmed down and resolved we would work on this."
Article continues below advertisement
Jude was back on the stand on Friday and described how Josh's personality changed so dramatically as a teen that she thought he was possessed by satanic forces. She told the New Haven, Connecticut court how he began running away, he wore the collar of his dead dog, dyed his hair orange and hung out with teens his family thought were bad influences. He was then arrested for starting a fire at a boarded up gas station.
On one occasion when Komisarjevsky ran away, Jude and Ben thought he'd been lured by a satanic cult and called the police, who returned with a very different person.
"There was tremendous pain in his expression and a cocky attitude in his eyes. They were absolutely dead," Jude told the court, describing a coldness that is chillingly similar to the ice-cold persona that the killer has portrayed throughout his trial.
Article continues below advertisement
"It was like he was dead," she said. "There was a lot of anger."
She recalled going into his room and seeing it decorated with satanic symbols. He had written over and over again on the walls: "death" and "die" and "suicide," reported the New Haven Register.
He was sent to Elmcrest Psychiatric Hospital in Portland, Jude said, where doctors wanted to give him the antipsychotic drug Thorazine, but his parents refused in fear he might try to get high or sell it.
"We weren't giving him up. We were dedicated to him," said Jude, so instead they took him to a religious community in New Hampshire called The Fold. At the time she was oblivious that an older boy the family had taken in had been sexually abusing and torturing Josh from the ages of four to six.
It was only years later when he was in prison that he told his mom that he'd been raped by someone he trusted.
Article continues below advertisement