Horrifying Sexual Assault on Michaela Petit, 11, Detailed During Connecticut Murder Trial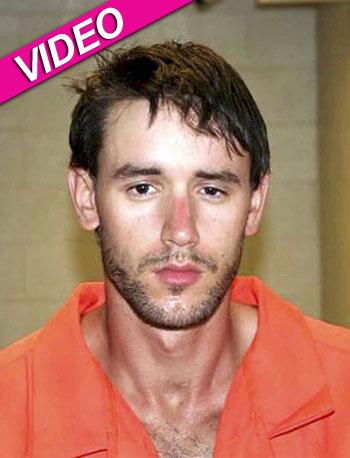 As the death penalty trial of alleged murderer Joshua Komisarjevsky continued on Thursday, horrific details emerged of the sexual assault endured by 11-year-old Michaela Petit in the hours before she died.
The New Haven, Connecticut court heard how the youngest Petit daughter's clothes were cut off with scissors before the defendant ejaculated on her stomach and took photos of her on his cell phone, reported the Hartford Courant.
Article continues below advertisement
As RadarOnline.com previously reported, Komisarjevsky - the second suspect in the most horrific murder in Connecticut history - is charged with 17 counts including murder, abduction and assault in the triple homicide of a mother and her two children, and the beating of their father.
The grisly case revolves around the seven-hour abduction of Dr. William Petit, his wife Jennifer Hawke-Petit and their daughters Hayley, 17, and Michaela, 11, who were held hostage in their Cheshire, Connecticut home on July 22, 2007.
The chilling details of Michaela's sexual abuse were revealed as part of the 31-year-old triple-murder defendant's taped confession and provided a distressing start to Thursday's testimony in the trial.
The confession was made on July 23, 2007, just hours after Jennifer and her daughters perished in their home from smoke inhalation after Komisarjevsky and his accomplice, Steven Hayes, doused the house with gasoline and set fire to it.
Article continues below advertisement
Hayes stood trial last year for his role in the horrifying attack, and it took just hours for a jury to find the bald-headed killer guilty, after which he told the court that, "death would be a welcome relief." He will soon get his wish as he is now on death row awaiting execution.
A matter-of-fact Komisarjevsky went on to give repulsive details of the assault, delivered in a tone that suggested he didn't think there was anything wrong with his actions.
Before cutting off her clothes, he said talked to 11-year-old Michaela in her bedroom about music, "school and summer plans."
Then, as the school girl lay tied to her bed, Komisarjevsky claimed, "one thing led to another and I ended up … performing oral sex on her — on KK," referring to his victim by the family nickname her sister and mother gave her.
The taped police interview got even more disturbing when Det. Joseph Vitello asked the suspect, "Was it against her will?" to which Komisarjevsky replied: "Um, it started off as against her will and then like, she wasn't like resisting or anything, so I just kept doing it you know," adding that he thought Michaela was 14 or 16.
MORE ON:
Celebrity Justice
Article continues below advertisement
Before he assaulted her, Komisarjevsky said he was "taken aback" at how calm Michaela was.
"She had this look like on her face that she understood, like you know that, yeah we were here, and we were invading her home and that she understood that we wouldn't hurt them and we'd just be on our way," Komisarjevsky said in his statement to police.
When one female juror began crying and others looked visibly shaken by the audio-taped testimony, New Haven Superior Court Judge Jon Blue stopped the recording and called recess, telling the court, "This would be a good time to stop."
Cheshire police Capt. Jay Markella described discovering Michaela's body. He said the lower half of her body was hanging off the bed. Her arms were over her head and her hands were tied to the bed.
"I knelt down and immediately knew Michaela was not alive," Markella said.
Earlier on Thursday, the suspect's three court-appointed defense lawyers asked the judge to call a mistrial citing the grief shown on the faces of the Petit family members in court as the interview was played unfairly affected the jury.
Article continues below advertisement