Death Penalty Phase Begins In Petit Murder Trial, Sole Survivor Is 'Optimistic'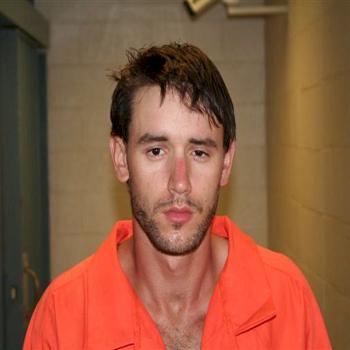 Article continues below advertisement
"We'll be taking it a day at a time," said Dr. Petit, who added, "We're optimistic" that the second phase will be over within three weeks, although the defense is predicting that is could take twice as long.
As RadarOnline.com previously reported, the multiple guilty verdicts were announced on October 13 for charges of murder, abduction and assault in the triple homicide of Jennifer Hawke-Petit and her two daughters, Hayley, 17, and Michaela, 11, and the vicious beating of their father, Dr. Petit, on July 23, 2007.
The prosecution kept it brief on the opening day with a clerk testifying in the New Haven courtroom giving details of the 31-year-old convicted killer's past criminal record.
The long list presented by Jack Dziekan included 19 offences of burglary and larceny in 2001 and 2002, for which Komisarjevsky received a five-year prison sentence.
The criminal spree began when the former troubled teen, who allegedly suffered horrific sexual and physical abuse himself as a child, was just 14. Prosecutors said he stole more than $20,000 worth of property from his victims.
Article continues below advertisement
Meanwhile, the past crimes that Komisarjevsky's accomplice Steven Hayes claims to have committed are far more horrific, as the convicted killer - who was sentenced to death for his part in the triple murder last year - recently bragged to a woman that he had '17 kills,' as previously reported by RadarOnline.com.
The 48-year-old convict described with relish how he had tied up and killed two women and admitted to murdering many more.
MORE ON:
Celebrity Justice
"Yes, I've killed before," Hayes boasted in letters from prison to a female pen pal. "I have 17 kills throughout the Northeast United States. Perfect victims and well executed, controlled endeavors."
In a 17-page, handwritten letter obtained by the New Haven Register, Hayes said Komisarjevsky failed to be a "worthy" partner.
"I've searched my whole life for someone who could embrace and had the capacity for evil as I possess," Hayes said. "I thought I finally found it in Josh.
Article continues below advertisement