Exclusive
Gary Giordano To Be Held In Aruban Jail Another 30 Days, Insists 'I Am Innocent'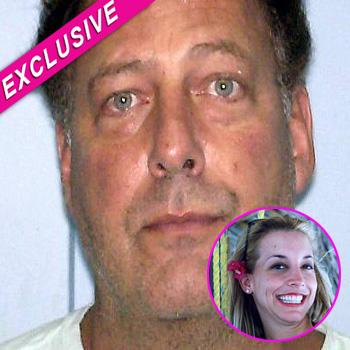 The prime suspect in the murder of missing Maryland woman Robyn Gardner was back in an Aruban court on Friday in a detention hearing where the judge denied his request for release, RadarOnline.com has exclusively learned.
"The prosecution requested a 30-day extension from the judge, which was granted, " Gary Giordano's Aruban defense attorney Chris Lejuez told RadarOnline.com in an exclusive interview immediately after the decision was made.
Article continues below advertisement
"We requested a suspicion of detention, which he denied," he went on to reveal.
As RadarOnline.com previously reported, Giordano added the high profile lawyer to his defense team earlier this month when Lejuez took over the reins from Michael Lopez.
The 50-year old businessman has been held in an Aruban jail since August 5, three days after 35-year-old Robyn Gardner went missing. He stands by his story that she was swept away while the couple was snorkeling.
Aruban-based Lejuez is best known for successfully defending two security guards who were suspected in the 2005 disappearance of a teenager on the Caribbean Island, they were both eventually released.
Despite the ruling going in the prosecution's favor on Friday, Lejuez exclusively told RadarOnline.com he was not surprised by it in the least.
"It went well, that is exactly what I expected considering the fact that the investigation is not finished yet," he explained. "They (the prosecution) didn't mention any new leads but are still investigating handwriting, cell phones and computers."
Article continues below advertisement
Giordano addressed the court directly, revealed Lejuez. "He told the judge clearly that he is innocent and that what he has told is the truth and he's not committed any kind of crimes."
The well-respected Aruban attorney had warned his client of the likely outcome of Friday's hearing. "I hope he expected as I told him yesterday this is what would happen," he said.
"I explained the way our system works to him exactly so he can understand what is to come. On the basis of that we can now devise a suitable strategy."
In a prior interview, Lejuez told RadarOnline.com that the prosecution, "won't have a slam dunk, I can assure you.
"I am not confident that he will never been charged, but I am confident that if he is that I will have a lot of things to say regarding this case," he said adamantly.
"He is feeling hopeful, he has always maintained that he did not commit the crime, he has told one story and never wavered from it and never refused to cooperate," Lejuez told RadarOnline.com.
Article continues below advertisement
The prosecution now has 30 days from Sunday evening to decide if they are going to press charges against Giordano, the defense attorney explained. "They can't delay it any more during the pretrial."
The only exception to that rule is if the official pretrial investigation ordered by the judge that is required by the law is still ongoing, he explained.
Lejuez added that he doesn't know of any other suspects in the case, "I am just working on Gary's defense," he said, while confirming that Jose Baez is still working the case from the U.S.