Exclusive
Robyn Gardner's Boyfriend Is Glad Murder Suspect Gary Giordano Is To Remain In Jail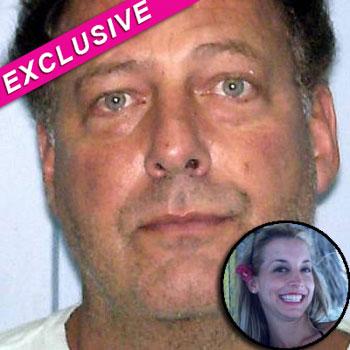 Murder suspect Gary Giordano was once again denied his request for release on Monday and will remain behind bars in Aruba until the end of October, RadarOnline.com has learned.
Richard Forester, the boyfriend of Robyn Gardner, who disappeared while vacationing on the island with Giordano, talked exclusively to RadarOnline.com upon hearing the news that the Maryland man will not be released.
Article continues below advertisement
"While I'm glad he is still being detained, it doesn't answer any questions of Robyn's whereabouts. THIS is priority number one!" A vehement Forester told RadarOnline.com in an exclusive interview.
"There needs to be more broad searches covering Aruba and other surrounding islands and countries. Aruba needs the help of Interpol and more FBI involvement in this case. I won't let up until we have 'real' answers."
Attorney Michael Lopez appealed to the Aruban court that his client, who is the prime suspect in the disappearance of 35-year-old Gardner, should be set free on the grounds of lack of evidence but the authorities didn't agree.
"Gary Giordano's defense attorney's request for release has been denied," Ann Angela from the Aruban prosecutor's office announced after Monday's hearing.
In an earlier interview last week, Forester told RadarOnline.com: "I am not particularly worried that they will let Giordano go, but I have mixed feelings as I am hopeful the FBI will pick him up if he ever comes back to America. All I want is some answers."
Article continues below advertisement
As RadarOnline.com previously reported, Giordano added another high profile lawyer to his defense team on Friday as Chris Lejuez took over the reins from Lopez.
Aruban-based Lejuez is best known for successfully defending two security guards who were suspected in the 2005 disappearance of teenager Natalee Holloway on the Caribbean Island, they were both eventually released.
"I think the new hire is a professional move, it's not a ploy to get publicity like Baez," explained Forester, referring to Jose Baez, who gained instant notoriety during the Casey Anthony trial, which ended in July with a shocking not guilty verdict and has been acting as legal adviser on Giordano's case.
MORE ON:
Celebrity Justice
"I don't know much about Lejuez but he is well respected and well liked down there," he said, adding, "If I was in Giordano's shoes I'd want the best too.
"I believe in truth and justice, I hope both will win out. My number one priority is to find Robyn and I don't know if he did it or not - only he knows."
As RadarOnline.com has reported, Forester was pleased when the Aruban authorities brought in cadaver dogs earlier this month to help in the search but he wished it had been done sooner.
Article continues below advertisement
"It seems that they are being very proactive now. I don't know what they were doing for the first two months," he told RadarOnline.com at the time. "I fought tooth and nail to get the dogs in and even offered to help on my dime," he explained.
"I believe the FBI offered to bring in blood hounds and that was turned down. They like to do things their way and with their own resources."
The cadaver dogs were withdrawn a week ago after no evidence was discovered.
"If they didn't find anything, I am not surprised because I don't think she is on the island. I never felt it would get much accomplished, but hoped maybe they would find a clue," said Forester.
Giordano will now remain in custody until October 31 while the police continue to build their case against him.
While no body has yet been found, authorities say Gardner is presumed dead. She was last seen on Aruba with Giordano on August 2, he claims she was swept away while snorkeling.