Exclusive
Robyn Gardner's Boyfriend Is Glad Aruban Authorities Have Brought In Cadaver Dogs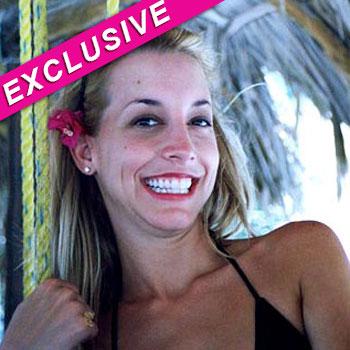 It has been over two months since Robyn Gardner vanished without a trace in Aruba and now the authorities on the island have amped up the search by bringing in sniffer dogs.
Robyn's longtime boyfriend, Richard Forester, has said from the early days in the investigation that he wished they would bring in Dutch dogs to help with the search.
"I am glad that they brought dogs in and I'm happy about it, I just wish that they had done it sooner," he told RadarOnline.com in an exclusive interview.
Article continues below advertisement
"I heard about it last night and all I know is they were starting a search and they are starting on Baby Beach and should be there until Monday," he explained.
"I hope they will find some kind of evidence although I would prefer that they were scent dogs as cadaver dogs are for dead bodies and I still think that she is alive," said Richard, who added that he is confident that they will find something.
"I am still optimistic but I am a realist as well," he told RadarOnline.com.
Investigators chose the area near Baby Beach based on information gathered after a reenactment of the events leading up to Gardner's disappearance on August 2, reported CNN.com.
Chief Prosecutor Taco Stein revealed that the reenactment on September 19 gave authorities even more reason to believe that the prime suspect in the case, Gary Giordano, 50, was lying when he claimed that 35-year-old Robyn was swept away while they are snorkeling.
Article continues below advertisement
As RadarOnline.com previously reported, last month a three-judge panel in Aruba rejected Giordano's appeal to have his 60 day detention repealed so he will remain in jail until the end of October while the police build their case against him.
While no body has yet been found, authorities say Gardner is presumed dead.
The dogs that have been brought in from the Netherlands to the Caribbean island are cadaver dogs that are specifically trained to find dead bodies.