Gary Giordano's Secret Criminal Past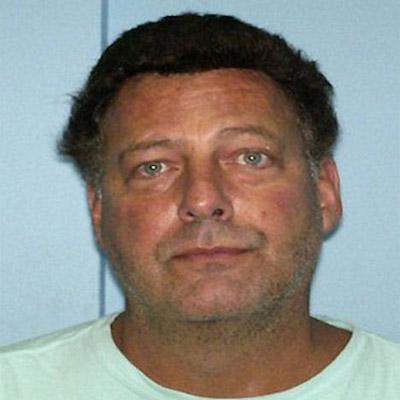 Before Gary Giordano was targeted in the mysterious disappearance of Robyn Gardner in Aruba last month, he had another brush with the law, RadarOnline.com has learned.
Back in 2003, the 50-year-old was convicted for his involvement in an organized retail theft operation in Maryland after going on stealing sprees in Target stores.
The detective in the case spoke to ABC2 News in Baltimore, MD and said that for some reason he kept hold of Giordano's file all of these years.
Article continues below advertisement
"I went back to the office next day, pulled up the case file, looked at the picture. It was definitely the same guy," Montgomery County Detective David Hill said of when he first saw Giordano's picture on the news.
Det. Hill said Giordano would brazenly enter Target stores in Montgomery and Frederick Counties, load up his shopping cart, and then just walk out the door with the goods like he had just purchased them.
He would apparently even sometimes go straight back in and do it all again after he had put the stuff in his vehicle.
Giordano was eventually busted in Germantown where he was caught stealing electronic goods on the surveillance cameras.
Authorities say he would sell the items on the internet that included things like gaming systems and DVD players.
"He was an easy going guy. He wasn't a jerk," Det. Hill recalled of Giordano's demeanor.
Article continues below advertisement
"He would talk to us but he seemed like he was a step ahead of us. He didn't want to give us any information."
Det. Hill said that Giordano appeared to be the kind of person that didn't like conflict and would run out of the store he was stealing from rather than going face to face with cops like some shoplifters do.
Giordano was eventually convicted of his crimes, but got away with a suspended sentence.
As RadarOnline.com previously reported, Giordano stands by his claim that 35-year-old aspiring model Robyn, was dragged out to sea by a strong current while the couple went snorkeling on August 2 during their vacation.
He has refused to cooperate in the reenactment of the Maryland woman's last movements and continues to maintain his innocence in having any involvement in her disappearance.
He has now hired Jose Baez who was the lead attorney in the Casey Anthony murder trial.